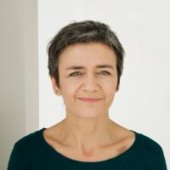 Margrethe Vestager
age: 50 years

Alliance of Liberals and Democrats for Europe

Denmark

Commissioner for Competition
Related to
Ranking among leaders of her/his own ...
Leader's Positon on Wholeads' Map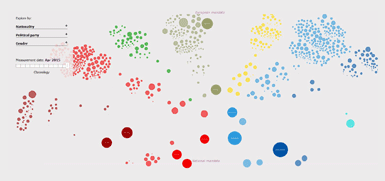 Click the image to identify a leader's position on Map
9.65
/10

9.50
/10

9.73
/10

% OF ALL SEARCHES/ MENTIONS
0.5242

Click on tabs to turn off individual graphs
Click to come back and forth on graph
Latest news about a leader
EU TRADE WAR: France and Germany says Brussels has exposed itself to huge CHINA THREAT
Friday, January 18, 2019 12:43:00 PM
Margrethe Vestager, the EU commissioner responsible for the bloc's antitrust policy, insisted Brussels must defend its competition rules despite Beijing's ambitions to branch out across Europe. The warning comes amid attempts by Paris and Berlin to push through the planned merger of France's Alstom with Germany's Siemens railway divisions.
Alstom : Germany says Siemens-Alstom deal to help European rail industry compete
Wednesday, January 16, 2019 10:40:00 PM
But he also said it was the European Commission's responsibility to review the antitrust implications of the Franco-German deal. France on Wednesday said a decision by the commission to block the merger would be a mistake. Antitrust commissioner Margrethe Vestager voiced doubts in December about the impact of the merger on other high-speed trains.
Alstom : Siemens, Alstom making new offers to win EU approval for rail plan- sources
Thursday, January 10, 2019 07:46:00 PM
The move is meant to overcome concerns from antitrust commissioner Margrethe Vestager, who in December voiced her doubts over the impact that their deal would have on high-speed trains. Three sources close to the talks said on Thursday fresh concessions were being made by the two firms to convince the EU Commission.
Shaping competition policy in the era of digitisation
Thursday, January 10, 2019 03:58:00 PM
On 17 January 2019, Margrethe Vestager, Commissioner for Competition, will host a one-day conference featuring a keynote speech by Nobel laureate Professor Jean Tirole, in Brussels on 'Shaping competition policy in the era of digitisation'. As Commissioner Vestager said in a speech on 18 September....
Tweets