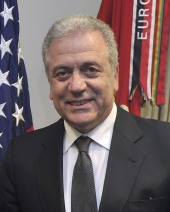 Dimitris Avramopoulos
age: 64 years

European People's Party

Greece

Commissioner for Migration - Home Affairs and Citizenship
Related to
Ranking among leaders of her/his own ...
Leader's Positon on Wholeads' Map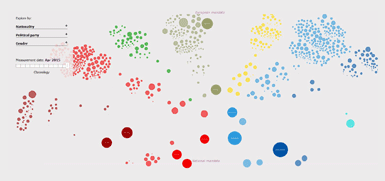 Click the image to identify a leader's position on Map
9.61
/10

9.28
/10

9.86
/10

% OF ALL SEARCHES/ MENTIONS
0.4779

Click on tabs to turn off individual graphs
Click to come back and forth on graph
Latest news about a leader
EU Migration Chief: Europe Must Accept Endless Migrants
Tuesday, May 22, 2018 01:50:00 PM
11:33, 18 mai 2018 | Actual | 404 vizualizări | Nu există niciun comentariu | Autor: FLUX ON-LINE Europeans must accept that endless migration to the continent is here to stay, declared Dimitris Avramopoulos, European Commissioner for Migration and Home Affairs, during an address this week.
EU Commission migration report lights the need for more efforts
Thursday, May 17, 2018 12:38:00 AM
The EU's Commissioner for Migration, Home Affairs and Citizenship Dimitris Avramopoulos on Wednesday presented the EU executive's progress report on the implementation of the European Agenda on Migration which said more needs to be done to treat migrants humanely, while at the same time strengthening the bloc's border and security agencies.
Avramopoulos: Progress on migration, but more to be done
Wednesday, May 16, 2018 05:18:00 PM
Europe's migration commissioner said Wednesday the European Union has made progress on handling migration issues, but more remains to be done and efforts need to be strengthened, particularly in filling gaps in the bloc's border agency. Speaking in Brussels, Dimitris Avramopoulos noted a significant....
EU prepares measures to protect from U.S. sanctions on Iran
Wednesday, May 16, 2018 03:35:00 PM
The European Union is prepared to institute a so-called blocking statute to protect European companies if the Trump administration re-imposes sanctions following the U.S.'s withdrawal from the Iran nuclear deal, EU Home Affairs Commissioner Dimitris Avramopoulos said.
Tweets