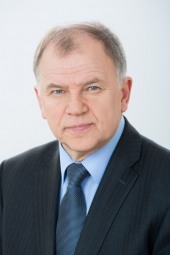 Vytenis Andriukaitis
age: 68 years

Party of European Socialists

Lithuania

Commissioner for Health and Food Safety
Related to
Ranking among leaders of her/his own ...
Leader's Positon on Wholeads' Map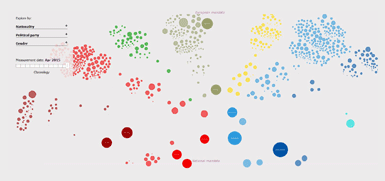 Click the image to identify a leader's position on Map
9.33
/10

9.04
/10

9.44
/10

% OF ALL SEARCHES/ MENTIONS
0.1590

Click on tabs to turn off individual graphs
Click to come back and forth on graph
Latest news about a leader
Andriukaitis: Europe should take lead in science-based plant innovation
Wednesday, December 04, 2019 01:11:00 PM
The EU is leading the science-based fight against climate change and will also lead on science-based plant innovation, writes former EU Health Commissioner Vytenis Andriukaitis. Andriukaitis is former Commissioner responsible for health and food safety. He wrote this op-ed exclusively for EURACTIV.com.
#WorldAntibioticAwarenessWeek2019
Tuesday, November 19, 2019 07:02:00 AM
On 18 November, in Stockholm Commissioner Vytenis Andriukaitis (pictured) began the series of events organized on the occasion of the World Antibiotic Awareness Week by delivering the opening speech at the 12 th edition of the European Antibiotic Awareness Day.
Ebola vaccine authorised by EU Commission, approved by WHO
Thursday, November 14, 2019 02:32:00 PM
In a landmark decision on 11 November, the European Commission granted a marketing authorisation to the company Merck Sharp & Dohme B.V. for the Ervebo vaccine against Ebola. Vytenis Andriukaitis , Commissioner in charge of Health and Food Safety, said: "Finding a vaccine as soon as possible against....
EU to Face Economic Disaster if GMO is Banned, Food Safety Commissioner Says
Wednesday, November 06, 2019 11:43:00 AM
November 6, 2019. The European Commissioner for Health and Food Safety, Vytenis Andriukaitis, defended the position of the European Union as the second-largest importer of GM soybean globally. He mentioned that the claims of biotech critics against the importation of GM feed or food in Europe is "scaremongering" and "a conspiracy theory".
Fight to ban GM feed imports in EU labelled 'scaremongering'
Wednesday, October 30, 2019 03:35:00 PM
The fight against the importation of genetically-modified (GM) feed or food in Europe has been labelled as "scaremongering" and "a conspiracy theory" by a prominent European Commissioner. Speaking to AgriLand , Vytenis Andriukaitis, the EU Commissioner for Health and Food Safety, defended the EU's....
Tweets
Sorry, no tweets available for this leader