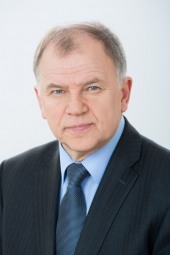 Vytenis Andriukaitis
age: 67 years

Party of European Socialists

Lithuania

Commissioner for Health and Food Safety
Related to
Ranking among leaders of her/his own ...
Leader's Positon on Wholeads' Map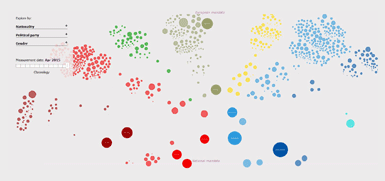 Click the image to identify a leader's position on Map
9.33
/10

9.04
/10

9.44
/10

% OF ALL SEARCHES/ MENTIONS
0.1590

Click on tabs to turn off individual graphs
Click to come back and forth on graph
Latest news about a leader
Andriukaitis: I like criticism from anti-vaxxers, it means I'm doing my job
Monday, April 01, 2019 10:01:00 AM
Before taking a temporary unpaid leave from his position in Brussels, EU health Commissioner Vytenis Andriukaitis looked back over his mandate in an exclusive interview with EURACTIV.com, highlighting his fight to promote vaccination and tackle resistance to antibiotics.
Thirty People are Diagnosed With TB Every Hour in European Region
Friday, March 22, 2019 11:15:00 AM
Dr Vytenis Andriukaitis, European Commissioner for Health and Food Safety, said: "Even though tuberculosis is an ancient, preventable and curable disease, it still causes too much suffering and death to many people in the European Union and beyond. TB was high on the global agenda in 2018 and world....
Fake food news is unwanted but serious distraction
Wednesday, March 06, 2019 08:04:00 PM
The effects of fake food news could be as bad as the measles outbreaks in recent years caused by people not trusting vaccines, says EU Commissioner for Health and Food Safety Vytenis Andriukaitis. There have been some recent developments to back up his fears.
European Reference Networks - Vytenis Andriukaitis
Thursday, February 28, 2019 08:02:00 AM
This is not an article about a disease. This story is about Onni*, a five-year-old boy from Finland with a rare form of epilepsy. Onni's parents first took him to a private doctor who did not have the necessary expertise to treat his illness, and therefore referred him to a paediatrician.
Tweets