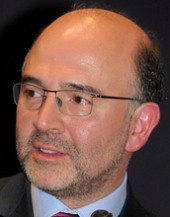 Pierre Moscovici
age: 62 years

Party of European Socialists

France

EC Commissioner for Economic and Financial Affairs - Taxation and Customs
Related to
Ranking among leaders of her/his own ...
Leader's Positon on Wholeads' Map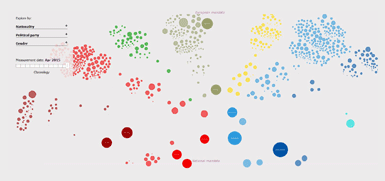 Click the image to identify a leader's position on Map
9.70
/10

9.69
/10

9.72
/10

% OF ALL SEARCHES/ MENTIONS
0.6541

Click on tabs to turn off individual graphs
Click to come back and forth on graph
Latest news about a leader
Is the Euro Area Ready to Handle a Brexit?
Saturday, December 21, 2019 06:40:00 AM
The euro area is recovering slowly, but surely. So surely, that Economic and Monetary Policy Commissioner Pierre Moscovici (France, Socialists and Democrats) definitively announced the end of austerianism in favour of a looser fiscal policy. Supporting his call, the European Commission abdicated....
Pierre Moscovici Went Too Far with EC's Politicising
Saturday, December 21, 2019 05:47:00 AM
Jean-Claude Juncker came to power with the promise to remake the purely technocratic, bureaucratic, and clerical body into a slightly more-political European Commission. A year later, the Commission is becoming too political. This is most obvious in the European semester and especially in the part....
Brussels approves 2020 Italian budget but ESM row escalates
Thursday, November 21, 2019 11:22:00 AM
EU Commission Vice-President for Financial Services and Capital Markets Union Valdis Dombrovskis (L) and Pierre Moscovici, the European Commissioner for Economic and Financial Affairs give a press conference on the Autumn Fiscal Package at the European Commission in Brussels, Belgium, 20 November 2019.
Opinion: Why Europe can't agree on a fiscal boost
Wednesday, November 20, 2019 04:37:00 PM
The eurozone economy needs a fiscal boost but not everywhere. Or to use a metaphor used by European Commissioner Pierre Moscovici on Wednesday, Europe "needs to turn up the heating, but not in every room." That metaphor helps explain the EU's current economic paralysis, and why the European Central....
EU: Cyprus' draft budgetary plan compliant with stability and growth pact
Wednesday, November 20, 2019 03:34:00 PM
The European Commission, and more specifically Vice President Valdis Dombrovskis and Commissioner Pierre Moscovici, presented the EC opinions on euro area Member States' 2020 Draft Budgetary Plans, taken steps under the Stability and Growth Pact and adopted the fourth Enhanced Surveillance Report....
Tweets
Sorry, no tweets available for this leader