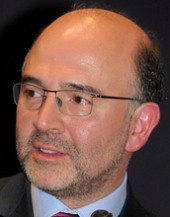 Pierre Moscovici
age: 60 years

Party of European Socialists

France

EC Commissioner for Economic and Financial Affairs - Taxation and Customs
Related to
Ranking among leaders of her/his own ...
Leader's Positon on Wholeads' Map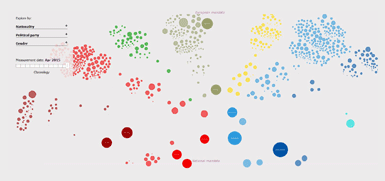 Click the image to identify a leader's position on Map
9.70
/10

9.69
/10

9.72
/10

% OF ALL SEARCHES/ MENTIONS
0.6541

Click on tabs to turn off individual graphs
Click to come back and forth on graph
Latest news about a leader
The UK follows the EU lead and moves to tax digital behemoths
Friday, February 23, 2018 09:44:00 PM
Following the announcement by European Commissioner Pierre Moscovici that the EU will be taxing digital behemoths where they make money – rather than where they are headquartered – Britain follows. The very week Brexit Secretary argued that the UK would not pursue a parasitic spiral of deregulation on the fringes of Europe.
Moscovici paves the way for user-based digital tax
Thursday, February 22, 2018 10:57:00 PM
The European Commissioner for Economic and Financial Affairs Pierre Moscovici made clear on Tuesday that the question of taxing US digital behemoths was one of "when" not "if." Moscovici stressed the urgency that is needed for digital companies to operate on a level playing field and pay taxes....
Real Stuff: European Commissioner Moscovici & His Shiny Bear
Wednesday, February 21, 2018 05:26:00 AM
To Pierre Moscovici, bears represent robustness. He should know since he collects Inuit sculptures of them! To him, the Eurozone and the EMU is solid and shining and bright, a sign that the economy is on a strong footing. That strong footing he says, allows the EMU to be considered a force to be reckoned with in the world.
Tweets