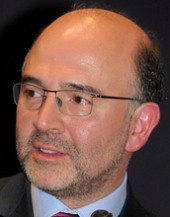 Pierre Moscovici
age: 61 years

Party of European Socialists

France

EC Commissioner for Economic and Financial Affairs - Taxation and Customs
Related to
Ranking among leaders of her/his own ...
Leader's Positon on Wholeads' Map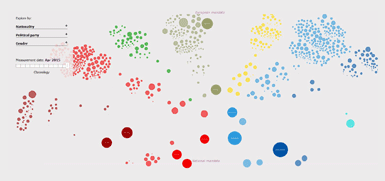 Click the image to identify a leader's position on Map
9.70
/10

9.69
/10

9.72
/10

% OF ALL SEARCHES/ MENTIONS
0.6541

Click on tabs to turn off individual graphs
Click to come back and forth on graph
Latest news about a leader
EU Commissioner Moscovici Hails Morocco's Tax Governance
Friday, March 22, 2019 07:58:00 PM
Moroccan economy & finance minister, Mohamed Benchaaboun, conferred Thursday in Brussels with the European Commissioner for economic & financial Affairs, taxation and Customs, Pierre Moscovici who praised Morocco's effort to promote tax good governance.
Morocco's Benchaaboun Promises Tax Reform to EU Commissioner Moscovici
Friday, March 22, 2019 05:19:00 PM
Rabat – Morocco's Minister of Economy and Finance Mohamed Benchaaboun, and the EU commissioner for economic and financial affairs, taxation and customs, Pierre Moscovici, discussed Morocco's efforts to promote good tax governance on Thursday, March 21, in Brussels.
UAE, nine other jurisdictions added to EU tax-haven blacklist
Tuesday, March 12, 2019 04:52:00 PM
European Commissioner for economic and financial affairs Pierre Moscovici Photo: AFP European Union finance ministers agreed to add ten countries to a blacklist of alleged tax havens, including the United Arab Emirates and Bermuda, despite last-minute push-back by some EU nations.
Euro zone budget to support reforms, investment with grants and loans
Monday, March 11, 2019 10:42:00 PM
Portugal's Finance Minister and Eurogroup President Mario Centeno, European Economic and Financial Affairs Commissioner Pierre Moscovici and Greek Finance Minister Euclid Tsakalotos attend a eurozone finance ministers meeting in Brussels, Belgium March 11, 2019. REUTERS/Francois Lenoir. March 11, 2019.
Tweets