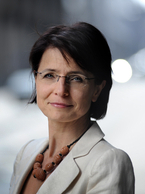 Marianne Thyssen
age: 62 years

European People's Party

Belgium

Commissioner for Employment - Social Affairs - Skills and Labour Mobility
Related to
Ranking among leaders of her/his own ...
Leader's Positon on Wholeads' Map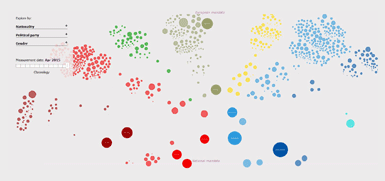 Click the image to identify a leader's position on Map
9.22
/10

8.88
/10

9.37
/10

% OF ALL SEARCHES/ MENTIONS
0.1287

Click on tabs to turn off individual graphs
Click to come back and forth on graph
Latest news about a leader
Politics Belgian European commissioner to leave politics Thu 12 Jul 09:42
Friday, July 13, 2018 05:38:00 AM
Belgian European commissioner Marianne Thyssen has announced she is quitting politics. With a year to go before the European elections and a fresh team in Brussels in November Ms Thyssen says this will be her last job in the European forum. "By then I will have devoted 28 years of my life to Europe.
Commissioner Thyssen to leave politics at the end of European mandate
Thursday, July 12, 2018 02:29:00 PM
European Commissioner for Social Affairs, Marianne Thyssen, (CD & V) will end her political career upon completing the current mandate in Brussels, after 28 years of involvement in European politics. "There's life besides politics," Thyssen declared on Thursday morning (12 June) on Belgian Radio 1.
Movers and Shakers | 9 July 2018
Monday, July 09, 2018 03:08:00 PM
European Commission: Commissioner's Cabinets: Cabinet of Marianne THYSSEN: Former head of unit, central services and offices at the Directorate B of the Internal Audit Service Christoph NERLICH joined as member. Mr NERLICH replaces Baudouin BAUDRU , who had the role of cabinet's expert and will be....
Employment, Social Policy and Consumers Council
Thursday, June 21, 2018 11:42:00 AM
epa06826374 European Commissioner for Employment, Social Affairs, Skills and Labour Mobility Marianne Thyssen (L) chats with Spanish Labour Minister Magdalena Valerio (R) prior to an Employment, Social Policy and Consumers Council in Luxembourg, 21 June 2018.
CALENDRIER du 11 juin au 17 juin 2018
Friday, June 08, 2018 05:08:00 PM
, in Brussels. Ms Marianne Thyssen Stakeholder Conference on the Second REACH (European Regulation on registration, evaluation, authorisation and restriction of chemicals) Review in Mannheim, Germany: visits Förderband Mannheim, an EU-funded project. Mr Phil Hogan in Rosslare, Ireland: addresses a....
Tweets