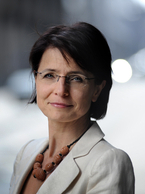 Marianne Thyssen
age: 62 years

European People's Party

Belgium

Commissioner for Employment - Social Affairs - Skills and Labour Mobility
Related to
Ranking among leaders of her/his own ...
Leader's Positon on Wholeads' Map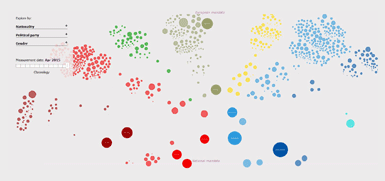 Click the image to identify a leader's position on Map
9.22
/10

8.88
/10

9.37
/10

% OF ALL SEARCHES/ MENTIONS
0.1287

Click on tabs to turn off individual graphs
Click to come back and forth on graph
Latest news about a leader
work-life balance for working parents and carers
Thursday, March 14, 2019 01:27:00 PM
. First Vice-President Frans Timmermans , Commissioners Marianne Thyssen and Vĕra Jourová welcomed the agreement with the following statement: "The provisional agreement reached by the European Parliament, the Council and the European Commission today is good news for families in Europe.
EU lawmakers urge May to present Brexit plans
Thursday, January 24, 2019 07:41:00 PM
The European Commission is starting legal action against Britain over tax breaks it grants to commodities traders, barely two months ahead of the UK's planned departure from the European Union, Daily Journal reported. EU Commissioner Marianne Thyssen said Thursday that "up to now the UK is still a....
EU launches action agaisnt Austria over child benefit move
Thursday, January 24, 2019 03:52:00 PM
The European Union is taking action against Austria for indexing child benefits to the cost of living in the country where those children reside, saying it discriminates against other EU citizens working in Austria. European Social Affairs Commissioner Marianne Thyssen. Picture: European Commission.
Brussels opens case against Austria over EU labour discrimination practices
Thursday, January 24, 2019 03:06:00 PM
The European Commissioner for Social Affairs Marianne Thyssen announced on January 23 that Brussels has opened a case against Austria for carrying out discriminatory policies against workers from other EU countries. EU citizens who work in Austria and who, like native-born Austrian workers, pay....
Tweets