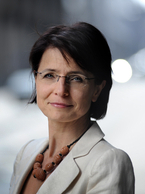 Marianne Thyssen
age: 62 years

European People's Party

Belgium

Commissioner for Employment - Social Affairs - Skills and Labour Mobility
Related to
Ranking among leaders of her/his own ...
Leader's Positon on Wholeads' Map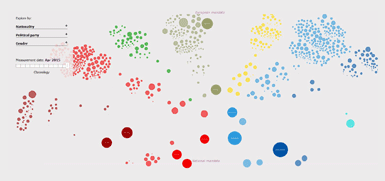 Click the image to identify a leader's position on Map
9.22
/10

8.88
/10

9.37
/10

% OF ALL SEARCHES/ MENTIONS
0.1287

Click on tabs to turn off individual graphs
Click to come back and forth on graph
Latest news about a leader
Euro-commissioner perceives Austrian family allowances unlawful
Friday, December 21, 2018 05:35:00 PM
21. 12. 2018 16:04. The EU Commissioner for Employment, Social Affairs, Skills and Labour Mobility Marianne Thyssen perceives the Austrian system of family allowances as unlawful. According to the Labour Minister Ján Richter, Thyssen has responded in this way to the letter from the Visegrad Four....
CALENDRIER du 3 décembre au 9 décembre 2018
Friday, November 30, 2018 01:08:00 PM
Ms Marianne Thyssen receives Ms Ilka Wölfle, Director of the European Representation of the German Social Insurance (Deutsche Sozialversicherung; Europavertretung); Ms Gundula Roßbach, President of the German Pension Insurance and member of the Board; Ms Doris Pfeiffer, Chair of the Board of the....
I say Europe, you say…? Interview with Marianne Thyssen
Thursday, November 29, 2018 03:36:00 PM
I say Europe you say..? Peace, freedom, good living standards, protection without protectionism. You have been nominated by Alexander Stubb and his question was: Marianne, you had a fantastic career in Belgian and European politics. You have been a role model for many of us in the EPP.
Daily News 29 / 11 / 2018
Thursday, November 29, 2018 01:22:00 PM
. Marianne Thyssen , the Commissioner for Employment, Social Affairs, Skills and Labour Mobility, said: " The Greek people have made tremendous efforts to find their way out of the financial and economic crisis. While we see meanwhile good progress, there is still a way ahead of us.
European Commission reiterates its support for former ELSTAT chief
Thursday, November 15, 2018 12:19:00 PM
The European Commission has "full confidence in the reliability and accuracy of data by the statistical authority in Greece under Mr Georgiou's leadership," Commissioner for Employment and Social Affairs Marianne Thyssen told a meeting of European parliament's plenary on Wednesday night.
Tweets