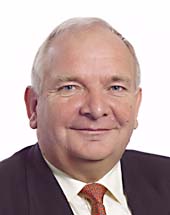 Joseph Daul
age: 71 years

European People's Party

France

President of the European People`s Party
Related to
Ranking among leaders of her/his own ...
Leader's Positon on Wholeads' Map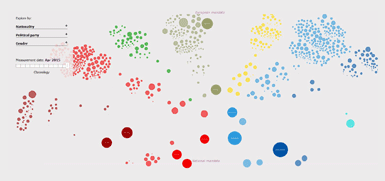 Click the image to identify a leader's position on Map
9.14
/10

8.55
/10

9.35
/10

% OF ALL SEARCHES/ MENTIONS
0.1130

Click on tabs to turn off individual graphs
Click to come back and forth on graph
Latest news about a leader
Daul invited Mickoski's reformers to Helsinki
Wednesday, November 07, 2018 06:00:00 PM
The official VMRO-DPMNE four, led by President Hristijan Mickoski, will receive an unexpected escort at the European People's Party (EPP) congress in Helsinki, where a candidate for president of the European Commission is to be elected. The EPP' President Joseph Daul, sent a personal invitation to....
European Christian Democrats meet to decide what to do with Hungarian strongman Victor Orban
Wednesday, October 17, 2018 08:30:00 PM
BRUSSELS – The European People's Party, the biggest and the most influential political family of the center-right parties in Europe, starts a serious discussion to have or not to have the Hungarian party Fidesz, led by Prime Minister Victor Orban, as a member. Joseph Daul, the EPP's president, told journalists in Brussels on Oct.
MIL-OSI Europe: CALENDRIER du 03 septembre au 09 septembre 2018
Sunday, September 02, 2018 07:44:00 AM
Source: European Union. (Susceptible de modifications en cours de semaine) Déplacements et visites. Lundi 03 septembre 2018. President Jean-Claude Juncker receives Mr Joseph Daul, President of the European People's Party (EPP). Mr Frans Timmermans in Maastricht, the Netherlands: delivers a keynote....
Tweets