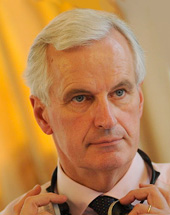 Michel Barnier
age: 69 years

European People's Party

France

EC Chief Negotiator in charge of Brexit
Related to
Ranking among leaders of her/his own ...
Leader's Positon on Wholeads' Map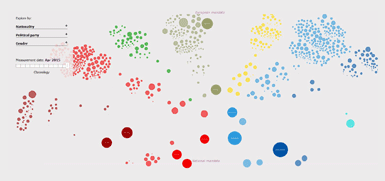 Click the image to identify a leader's position on Map
9.92
/10

9.90
/10

9.90
/10

% OF ALL SEARCHES/ MENTIONS
2.1368

Click on tabs to turn off individual graphs
Click to come back and forth on graph
Latest news about a leader
Brexit row: Feet-dragging EU not ready to start trade talks with Boris before March
Monday, January 20, 2020 06:35:00 PM
The European Commission today signalled Michel Barnier, the EU's chief negotiator, will not be given the official go-ahead to hold talks with the UK immediately after the country's departure on January 31. A spokesman said the Brussels bureaucrat would first have to wait for "institutional....
EU's Barnier warns Britain about rights of bloc's citizens post-Brexit
Friday, January 17, 2020 06:09:00 AM
European Commission President Ursula von der Leyen talks to European Union chief Brexit negotiator, Michel Barnier, during a debate over how the UK and EU27 governments will manage citizens' rights after Brexit, at the European Parliament on Tuesday in Strasbourg, eastern France.
Special coverage – Brexit
Thursday, January 16, 2020 06:01:00 AM
The negotiation process. The Commission was appointed as the Union negotiator who will negotiate on behalf of the 27. The Commission nominated Michel Barnier as chief negotiator . It will report back to leaders and to the Council throughout the negotiation and will also keep the European Parliament "closely and regularly informed".
Tweets
Sorry, no tweets available for this leader