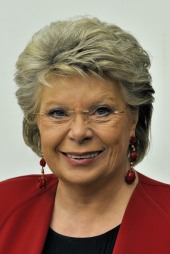 Viviane Reding
age: 68 years

European People's Party

Luxembourg

Member of the European Parliament
Related to
Ranking among leaders of her/his own ...
Leader's Positon on Wholeads' Map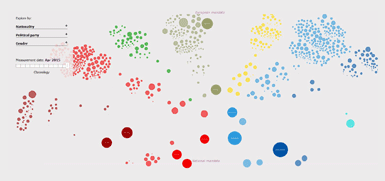 Click the image to identify a leader's position on Map
9.57
/10

9.49
/10

9.54
/10

% OF ALL SEARCHES/ MENTIONS
0.3939

Click on tabs to turn off individual graphs
Click to come back and forth on graph
Latest news about a leader
It's Possible the CVM To Be Bound to the Common European Rule of Law Mechanism
Saturday, December 21, 2019 06:40:00 AM
It is not impossible corruption and organised crime to be bound in some way to the new rule of law mechanism the European Commission is preparing. This is what Vice President Viviane Reding told euinside responding to the question whether the mechanism Jose Manuel Barroso announced during his annual....
European Prosecution - a Hope for European Taxpayers
Saturday, December 21, 2019 05:47:00 AM
The criminals who take advantage of the flaws in legislation to embezzle money of the taxpayers should not be left unpunished because we do not have the appropriate tools to indict them ", said Viviane Reding, vice president of the European Commission and commissioner for justice, on the occasion of....
The Netherlands consider female quota on company boards
Tuesday, November 26, 2019 08:51:00 AM
epa03470312 Viviane Reding (R) the Vice-President of the european commisssion in charge of Justice, Fundamental Rights and Citizenship gives a news conference with Olli Rehn the Monetary Affairs European Commissioner give a news conference on Improvement of gender balance on company boards at the EU....
Banks, politicians, put weight behind single capital market in Europe
Tuesday, October 01, 2019 07:50:00 PM
Viviane Reding Photo: Guy Jallay. A heavyweight line-up of politicians and bankers on Thursday got behind Europe's stagnant plans to create a single capital market, in a bid to make the economy more resilient and banks more competitive. The Markets4Europe campaign - backed by notables such as....
Tweets
Sorry, no tweets available for this leader