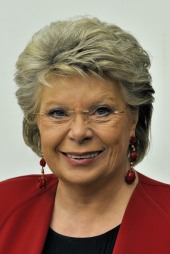 Viviane Reding
age: 67 years

European People's Party

Luxembourg

Member of the European Parliament
Related to
Ranking among leaders of her/his own ...
Leader's Positon on Wholeads' Map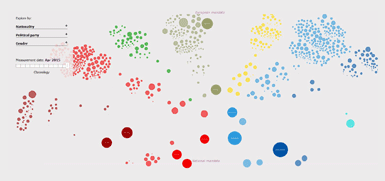 Click the image to identify a leader's position on Map
9.57
/10

9.49
/10

9.54
/10

% OF ALL SEARCHES/ MENTIONS
0.3939

Click on tabs to turn off individual graphs
Click to come back and forth on graph
Latest news about a leader
Conference of Viviane Reding Vice-president of the European Commission
Monday, November 12, 2018 12:59:00 PM
La Commissaire Viviane Reding © Fondation Jean Monnet pour l'Europe, Félix Imhof. Invited by the Jean Monnet Foundation for Europe, Mrs Viviane Reding presented the views of the European Commission on the future of relations between Switzerland and the EU at Dorigny on November 12, 2010.
Viviane Reding on data privacy
Tuesday, September 25, 2018 03:08:00 PM
The MEP and former European Commissioner is a champion of data privacy. New EU rules Reding proposed to protect individuals from data abuse by internet firms go into effect in May.
Viviane Reding: Orban, Fidesz are destroying our values | View
Saturday, September 08, 2018 05:49:00 AM
The European People's Party, founded 42 years ago in my home country (Luxembourg), has not only shaped the European project and history but also enshrined European fundamental values and our Bill of Rights in the Treaties. As a leading political force in Europe, historically advocating for a stable....
Tweets