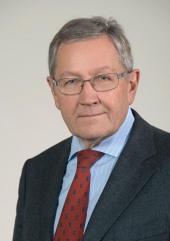 Klaus Regling
age: 67 years

Germany

Managing Director of the European Stability Mechanism
Related to
Ranking among leaders of her/his own ...
Leader's Positon on Wholeads' Map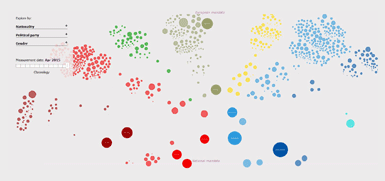 Click the image to identify a leader's position on Map
8.97
/10

8.90
/10

8.86
/10

% OF ALL SEARCHES/ MENTIONS
0.0772

Click on tabs to turn off individual graphs
Click to come back and forth on graph
Latest news about a leader
ESM's Regling: Greece can exit programme with continued reforms
Friday, February 02, 2018 03:57:00 PM
"There is a growing consensus among the euro area countries that the ESM needs to prepare for a bigger role in assistance programmes, as the IMF may participate less in the future," said European Stability Mechanism (ESM) Managing Director Klaus Regling, in a speech Ljublana today.
The Letter
Tuesday, November 28, 2017 02:38:00 PM
Financial Crisis : Euro zone: the European Stability Mechanism prepared to play a central role In his speech at the Collège d'Europe on 14th November Klaus Regling, the Managing Director of the European Stability Mechanism (ESM) suggested that the ESM might ensure the role of guarantor for banks in difficulty in the euro zone.
ESM chief suggests setting up "rainy-day" fund for eurozone
Thursday, November 02, 2017 11:31:00 PM
NICOSIA, Nov. 2 (Xinhua) -- The managing director of the European Stability Mechanism (ESM), Klaus Regling, suggested on Thursday the idea of setting up a "rainy-day" fund that could be used by eurozone countries to meet unexpected economic contingencies. "It can be set up in the form of a U.S.
Tweets