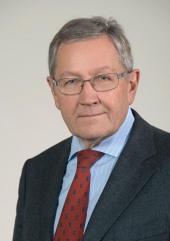 Klaus Regling
age: 67 years

Germany

Managing Director of the European Stability Mechanism
Related to
Ranking among leaders of her/his own ...
Leader's Positon on Wholeads' Map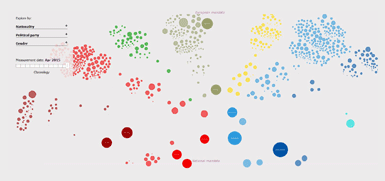 Click the image to identify a leader's position on Map
8.97
/10

8.90
/10

8.86
/10

% OF ALL SEARCHES/ MENTIONS
0.0772

Click on tabs to turn off individual graphs
Click to come back and forth on graph
Latest news about a leader
ESM European Stability Mechanism : Klaus Regling at Eurogroup press conference
Friday, June 22, 2018 11:55:00 AM
Transcript of remarks by ESM Managing Director Klaus Regling Press conference after Eurogroup meeting, Luxembourg, 22 June 2018. Let me also say a few words on Greece. Indeed, a historic moment for everybody who has been around from the beginning. I joined the group in mid-2010, so 8 years now. A lot has happened during this period.
Primary surplus targets hurt economy
Monday, June 18, 2018 11:29:00 AM
ESM head Klaus Regling (left) and European Commission mission chief to Athens, Declan Costello. TAGS: Analysis The country's creditors may want to err on the side of caution, but Greece is already paying a high price in lost output and jobs by delivering record primary surpluses.
Don't overheat economy with investment spending, Regling warns Ireland
Monday, May 14, 2018 07:04:00 AM
Economic growth: Klaus Regling said Ireland had made an impressive recovery from the crisis, with the highest growth rate in Europe last year. Photograph: Artur Widak/NurPhoto via Getty The Government needs to be careful not to overheat the economy by boosting investment spending too quickly in October's budget.
Tweets