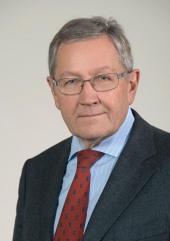 Klaus Regling
age: 67 years

Germany

Managing Director of the European Stability Mechanism
Related to
Ranking among leaders of her/his own ...
Leader's Positon on Wholeads' Map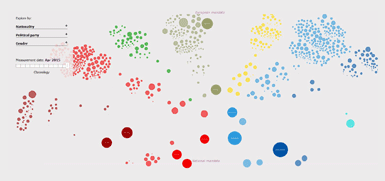 Click the image to identify a leader's position on Map
8.97
/10

8.90
/10

8.86
/10

% OF ALL SEARCHES/ MENTIONS
0.0772

Click on tabs to turn off individual graphs
Click to come back and forth on graph
Latest news about a leader
Don't overheat economy with investment spending, Regling warns Ireland
Monday, May 14, 2018 07:04:00 AM
Economic growth: Klaus Regling said Ireland had made an impressive recovery from the crisis, with the highest growth rate in Europe last year. Photograph: Artur Widak/NurPhoto via Getty The Government needs to be careful not to overheat the economy by boosting investment spending too quickly in October's budget.
ESM chief urges EU to use strong growth to fix structural weaknesses
Wednesday, May 09, 2018 07:48:00 PM
Europe's leaders should use the current period of strong economic growth to fix the remaining weaknesses in the European Union's economic and monetary union, according to Klaus Regling , managing director of the European Stability Mechanism (ESM). Among the measures under discussion ahead of the....
Debt Repayment Feasible if Greece 'Implements Reforms'
Tuesday, May 08, 2018 01:29:00 PM
Klaus Regling, president of the European Stability Mechanism. "If the government in Athens implements all the remaining reforms decisively, Greece can successfully emerge from the ESM program in August 2018," Klaus Regling , president of the European Stability Mechanism, has said.
Regling calls for seizing momentum: A new, European IMF?
Wednesday, April 11, 2018 04:01:00 PM
European Stability Mechanism chief Klaus Regling outlined the key parameters determining the ESM's history and future in an address touching on the prospects and purpose of a prospective European Monetary Fund. While noting that support for the euro is at the highest level since 2004 among the....
ESM's Regling says reforms are Greece's best insurance against risk
Wednesday, March 07, 2018 05:23:00 PM
The head of the European Stability Mechanism (ESM), Klaus Regling, told Skai TV in an interview aired on Tuesday night that Greece can look forward to a "clean exit" from the bailout when it expires in August but needs to be aware of the risks of volatile markets.
Tweets