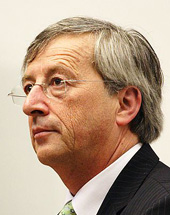 Jean-Claude Juncker
age: 63 years

European People's Party

Luxembourg

President of the European Commission
Related to
Ranking among leaders of her/his own ...
Leader's Positon on Wholeads' Map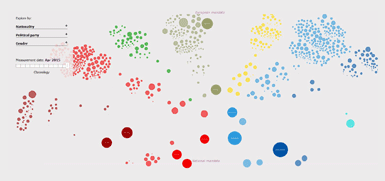 Click the image to identify a leader's position on Map
9.97
/10

9.94
/10

9.97
/10

% OF ALL SEARCHES/ MENTIONS
4.3160

Click on tabs to turn off individual graphs
Click to come back and forth on graph
Latest news about a leader
EU unites against Trump over US sanctions on Iran
Monday, May 21, 2018 09:29:00 PM
At a summit in Bulgaria, EU Commission President Jean-Claude Juncker said European companies hit by US sanctions against Iran would receive support under a so-called 'blocking statute' last used more than 20 years ago.
Head of European Commission to visit Tbilisi
Sunday, May 20, 2018 11:08:00 AM
The head of the European Commission, Jean-Claude Juncker, will visit Tbilisi next week. This is stated in the preliminary program of the European Commission events for the next week. The purpose of the visit is to participate in a celebration of the 100th anniversary of the First democratic republic in Georgia on May 25th.
EU unveils plans to block Donald Trump's sanctions against Iran
Sunday, May 20, 2018 04:46:00 AM
Jean-Claude Juncker, European Commission president. The EU has also announced that the financial might of the European Investment Bank will be brought to bear to back EU projects in Iran, and that "one-off" transfers to Iran's central bank would be explored.
EU to protect business interests amid U.S. exit from Iran deal: Juncker
Saturday, May 19, 2018 05:18:00 AM
European Commission President Jean-Claude Juncker here on Thursday said the European Union (EU) would protect the interests of its companies amid the U.S. withdrawal from the Iran nuclear deal. The EU has to protect its companies that have invested in Iran, Juncker said at a press conference after the EU-Western Balkans Summit.
Tweets