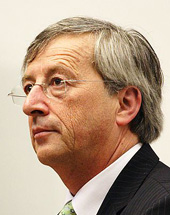 Jean-Claude Juncker
age: 65 years

European People's Party

Luxembourg

President of the European Commission
Related to
Ranking among leaders of her/his own ...
Leader's Positon on Wholeads' Map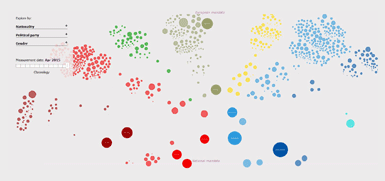 Click the image to identify a leader's position on Map
9.97
/10

9.94
/10

9.97
/10

% OF ALL SEARCHES/ MENTIONS
4.3160

Click on tabs to turn off individual graphs
Click to come back and forth on graph
Latest news about a leader
The Observer view on the EU's weakness on the world stage
Sunday, January 19, 2020 08:07:00 AM
It has been a difficult start to 2020 for the EU and the new European commission, which took office last month. Ursula von der Leyen , who succeeded Jean-Claude Juncker as commission president, is not short of ambition. She believes Europe should take a leading "geopolitical" role in international....
Juncker Sends Yet Another 'EU's Out of Patience' Warning to UK over Brexit
Sunday, January 19, 2020 03:16:00 AM
Jean-Claude Juncker, President of the European Commission, the EU executive, has once again urged the UK to take decisive action on the Brexit process, warning that the patience of the European Union might be running out. With the British Parliament still undecided about the UK's path forward in the....
Brexit deal clinched British PM still needs backing at...
Saturday, January 18, 2020 08:16:00 AM
Brussels. Britain clinched a Brexit deal with the European Union (EU) on Thursday, European Commission President Jean-Claude Juncker said, just a few hours before the start of a summit of the bloc's leaders in Brussels. Separately, British Prime Minister Boris Johnson said "we have a great new Brexit deal".
Juncker reflects on career and future plans
Friday, January 17, 2020 01:28:00 PM
Jean-Claude Juncker has shared his outlook on life, political style and plans for the future following his departure from the European Commission. The former European Commission president last week returned to the Grand Duchy, celebrating the start of 2020 in the company of his home party, the Christian Socialist Party – CSV.
Tweets
Sorry, no tweets available for this leader