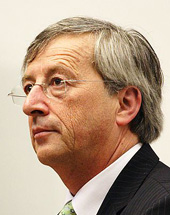 Jean-Claude Juncker
age: 65 years

European People's Party

Luxembourg

President of the European Commission
Related to
Ranking among leaders of her/his own ...
Leader's Positon on Wholeads' Map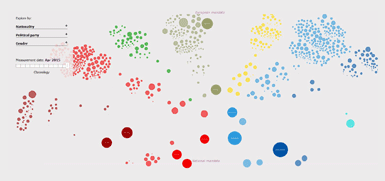 Click the image to identify a leader's position on Map
9.97
/10

9.94
/10

9.97
/10

% OF ALL SEARCHES/ MENTIONS
4.3160

Click on tabs to turn off individual graphs
Click to come back and forth on graph
Latest news about a leader
Juncker Sends Yet Another 'EU's Out of Patience' Warning to UK over Brexit
Wednesday, April 01, 2020 10:23:00 AM
Jean-Claude Juncker, President of the European Commission, the EU executive, has once again urged the UK to take decisive action on the Brexit process, warning that the patience of the European Union might be running out. With the British Parliament still undecided about the UK's path forward in the....
17th October 2019 17th October 2019
Tuesday, March 24, 2020 04:27:00 AM
Great Britain and the European Union have finally agreed on a deal, 14 days before deadline day. Great Britain was about to leave the European Union on October 31 2019, at 2300hrs without a deal. However, according to the European Commission President Jean-Claude Juncker, a deal has been concluded.
Could 'The Turk' Reunite Europe?
Tuesday, March 17, 2020 12:28:00 AM
Back in 2017, European Commission president Jean-Claude Juncker said Hungary and Poland's opposition to mass migration would have caused the EU to reject them if they weren't already member states. An investigation that same year found Angela Merkel had violated German law when she opened the....
Military mobility: Infrastructure for the defence of Europe [Policy podcast]
Friday, March 06, 2020 09:46:00 AM
To 'unite and strengthen Europe' is one of the goals expressed by the newly elected President of the European Commission, Ursula von der Leyen. Her predecessor, Jean-Claude Juncker, believed that only 'a strong and united Europe can protect our citizens against threats internal and external.
Juncker in trial says cannot recall okaying illegal wiretaps
Wednesday, March 04, 2020 08:41:00 PM
Former European Commission President Jean-Claude Juncker appeared before a judge on Wednesday as a high-profile witness in a trial accusing three former secret agents of illegal wiretaps that they say Juncker approved when he was still their boss. The former head of Luxembourg's intelligence service....
Tweets
Sorry, no tweets available for this leader