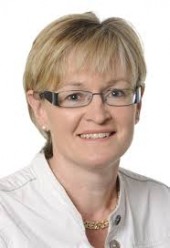 Mairead McGuinness
age: 59 years

European People's Party

Ireland

MEP - Vice-President of the European Parliament
Related to
Ranking among leaders of her/his own ...
Leader's Positon on Wholeads' Map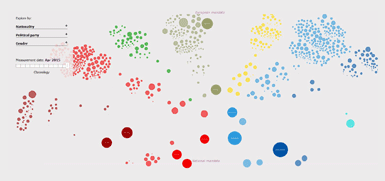 Click the image to identify a leader's position on Map
8.69
/10

8.04
/10

8.88
/10

% OF ALL SEARCHES/ MENTIONS
0.0524

Click on tabs to turn off individual graphs
Click to come back and forth on graph
Latest news about a leader
Ireland's McGuinness ready to run again for Parliament president
Saturday, March 30, 2019 05:35:00 AM
European Parliament Vice President Mairead McGuinness said she will consider running again for the legislature's top post if she is reelected in May. McGuinness, a member of Ireland's Fine Gael party, lost out to Antonio Tajani to be the candidate of the European People's Party for the Parliament presidency in 2016.
UTPs: EU overwhelmingly backs 'correcting power imbalances'
Tuesday, March 12, 2019 03:32:00 PM
Today's formal adoption and overwhelming support by the European Parliament on the Directive to tackle unfair trading practices in the agricultural and food supply chain, has been welcomed by Mairead McGuinness MEP and first Vice-President of the European Parliament. It was adopted 589 votes in favour, 72 against and 9 abstentions.
Chlorothalonil: Could Ireland make a case to Europe?
Friday, March 08, 2019 12:16:00 AM
There may be a case for Ireland to seek a special dispensation for the continued use of the fungicide chlorothalonil – if Irish experts can bring forth a strong enough argument, according to MEP Mairead McGuinness. Speaking on the latest episode of FarmLand , the First Vice President of the European....
Tweets