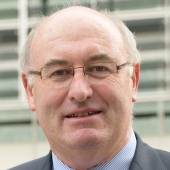 Phil Hogan
age: 58 years

European People's Party

Ireland

Commissioner for Agriculture and Rural Development
Related to
Ranking among leaders of her/his own ...
Leader's Positon on Wholeads' Map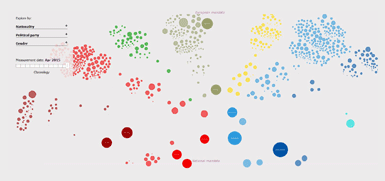 Click the image to identify a leader's position on Map
9.32
/10

9.13
/10

9.41
/10

% OF ALL SEARCHES/ MENTIONS
0.1558

Click on tabs to turn off individual graphs
Click to come back and forth on graph
Latest news about a leader
Complete transparency needed in beef sector says IFA president
Wednesday, January 16, 2019 09:05:00 PM
The Irish Farmers' Association (IFA) president Joe Healy has called for "intervention and complete transparency" within the beef sector ahead of a meeting with European Commissioner for Agriculture and Rural Development, Phil Hogan later this evening in Brussels.
EU's Agriculture Commissioner to visit Egypt in January
Tuesday, December 18, 2018 12:59:00 PM
Phil Hogan, the European commissioner for Agriculture and Rural Development is expected to visit Egypt on 22 January . The ambassador of the EU's delegation to Egypt, Ivan Surkus, told Daily News Egypt. The visit aims to discuss boosting the joint cooperation in the agricultur al areas, mentioned....
Will Hogan get a second term as EU Commissioner?
Sunday, December 09, 2018 03:19:00 AM
Can European Commissioner for Agriculture Phil Hogan survive Brexit? He is entering the final phase of his five-year term in the European Commission, which will officially end next October. Independent journalism every day. With digital access you can read The Business Post whenever, wherever, and however you want.
Hogan states ambition to hold on to EU commissionership
Friday, December 07, 2018 09:03:00 AM
The EU Commissioner for Agriculture and Rural Development, Phil Hogan, has declared his ambition to retain his Brussels portfolio ahead of the European Elections next year. Speaking at a recent EU Ag Press seminar – which focused on the proposals of the Common Agricultural Policy (CAP) beyond 2020 –....
Tweets