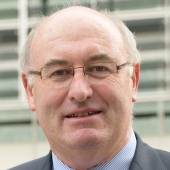 Phil Hogan
age: 57 years

European People's Party

Ireland

Commissioner for Agriculture and Rural Development
Related to
Ranking among leaders of her/his own ...
Leader's Positon on Wholeads' Map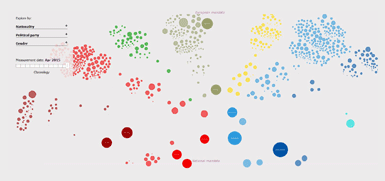 Click the image to identify a leader's position on Map
9.32
/10

9.13
/10

9.41
/10

% OF ALL SEARCHES/ MENTIONS
0.1558

Click on tabs to turn off individual graphs
Click to come back and forth on graph
Latest news about a leader
Hogan remains steadfast that any Mercosur deal must be 'balanced'
Tuesday, February 20, 2018 03:16:00 PM
The European Commissioner for Agriculture Phil Hogan and his Trade colleague Cecilia Malmstrom will travel South America to see what progress can be made on a Mercosur trade deal. However, he did not commit to a deal being reached by early March, as some commentators had predicted was likely.
Commissioner reiterates plan to reform CAP
Tuesday, February 20, 2018 05:45:00 AM
News Commissioner reiterates plan to reform CAP. Agriculture commissioner Phil Hogan has reiterated the European Commission's intention to reform the system of greening payments made directly to farms in a debate on the Common Agricultural Policy. The full text of this article is only available to subscribers and free trialists.
Dairy expansion: 'Alarm bells should be ringing now'
Tuesday, February 13, 2018 03:38:00 PM
EU Commissioner for Agriculture and Rural Development, Phil Hogan, has warned that " alarm bells " should be ringing now for Irish dairy farmers intent on ramping up production. The commissioner has stressed that producers must take account of European market signals, which currently indicate a "....
Tweets