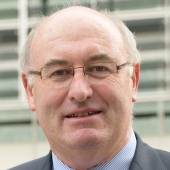 Phil Hogan
age: 59 years

European People's Party

Ireland

Commissioner for Agriculture and Rural Development
Related to
Ranking among leaders of her/his own ...
Leader's Positon on Wholeads' Map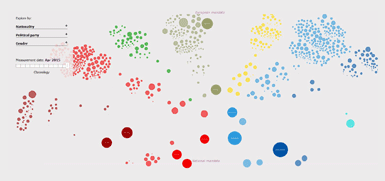 Click the image to identify a leader's position on Map
9.32
/10

9.13
/10

9.41
/10

% OF ALL SEARCHES/ MENTIONS
0.1558

Click on tabs to turn off individual graphs
Click to come back and forth on graph
Latest news about a leader
Hogan upbeat on EU-UK trade deal post Brexit
Thursday, January 23, 2020 05:28:00 PM
The EU Trade Commissioner has said the European Union is ready to do "an ambitious and comprehensive new partnership with the UK" after Brexit. But speaking on the sidelines of the World Ecomomic Forum annual meeting in Davos, Phil Hogan indicated the UK imposed deadline of the end of the year will....
EU Commission Seeks Overhaul of GM Law to Address Gene Editing Regulations
Wednesday, January 22, 2020 11:45:00 AM
and overhaul the current GMO legislation, according to EU Agriculture Commissioner Phil Hogan. "The Commission has asked EU member states to provide the necessary data in order to help the EU executive to come up with a robust response to the EU court's ruling and draft a legislative response for the next Commission," Hogan stated in an interview.
Escalation of US-EU digital tax conflict feared
Monday, January 20, 2020 10:24:00 AM
Now that China and the United States have agreed on phase one of a broader trade deal to end their trade conflict, a transatlantic trade war between the US and the European Union could escalate. European Commissioner for Trade Phil Hogan was in Washington last week trying to reset the deteriorating....
Phil Hogan to address business leaders at IDA event at Davos
Monday, January 20, 2020 06:35:00 AM
Varadkar and Donohue cancel attendances due to demands of looming general election. Preparing for the annual meeting of the World Economic Forum (WEF) in Davos, Switzerland: The climate crisis and sustainability are shaping up to dominate the event this year.
Tweets
Sorry, no tweets available for this leader