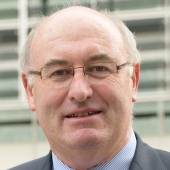 Phil Hogan
age: 59 years

European People's Party

Ireland

Commissioner for Agriculture and Rural Development
Related to
Ranking among leaders of her/his own ...
Leader's Positon on Wholeads' Map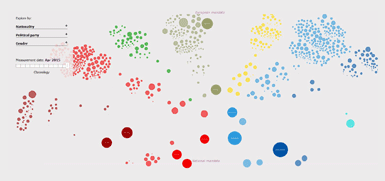 Click the image to identify a leader's position on Map
9.32
/10

9.13
/10

9.41
/10

% OF ALL SEARCHES/ MENTIONS
0.1558

Click on tabs to turn off individual graphs
Click to come back and forth on graph
Latest news about a leader
Can Phil be EU pantomime dame?
Monday, July 15, 2019 05:18:00 PM
Phil Hogan would be the right man for the job, if only he was a woman. It's as simple as that. Honestly, sometimes I wonder if Big Phil would have been better off had he stayed at home with us, having the craic. Phil Hogan. His old Mercosur deal is about as popular as diarrhoea, and now the very seat he sits on in Brussels is under pressure.
Varadkar defends government failure to nominate woman for EU Commission job
Friday, July 12, 2019 01:26:00 PM
It comes after incoming Commission President Ursula von der Leyen told MEPs she would ask each member state to nominate two candidates, one male and one female. The government has nominated Phil Hogan for a second term in Brussels and has not put forward a woman candidate.
Hogan's reappointment to Europe may be in jeopardy
Thursday, July 11, 2019 07:49:00 AM
Phil Hogan's reappointment to Europe may now be under threat after the nominee for president of the EU Commission has demanded a 50:50 gender split. Outgoing Agriculture Commissioner Mr Hogan, who was re-nominated this week by the Taoiseach, has said he does not want to jump through gender-based hoops to be reappointed.
Tweets