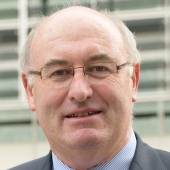 Phil Hogan
age: 58 years

European People's Party

Ireland

Commissioner for Agriculture and Rural Development
Related to
Ranking among leaders of her/his own ...
Leader's Positon on Wholeads' Map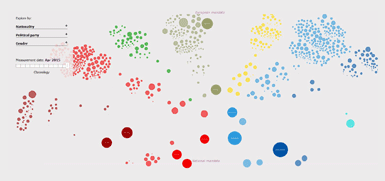 Click the image to identify a leader's position on Map
9.32
/10

9.13
/10

9.41
/10

% OF ALL SEARCHES/ MENTIONS
0.1558

Click on tabs to turn off individual graphs
Click to come back and forth on graph
Latest news about a leader
Dairy market: skimmed milk powder stocks reduced by half
Friday, November 09, 2018 03:31:00 PM
The latest EU price report for the dairy market published by the Milk Market Observatory this week shows improvements in prices both for milk and skimmed milk powder, reflecting the careful handling of the stocks by the Commission. Agriculture and rural development Commissioner Phil Hogan said: "The benefit of our cautious approach is paying off.
Hogan rebuffs EU auditors' CAP reform evaluation
Thursday, November 08, 2018 02:21:00 AM
The European Commissioner for Agriculture and Rural Development, Phil Hogan, has rejected the European Court of Auditors' searing opinion on his landmark proposals to reform the Common Agricultural Policy (CAP) post-2020. In the evaluation report – published Wednesday, November 07 – the EU's....
Hogan: Young farmers to the fore in CAP reform
Thursday, November 01, 2018 08:14:00 AM
Young farmers and generational renewal will be a key part of the proposed Common Agricultural Policy (CAP) following the current reform, European Commissioner for Agriculture and Rural Development Phil Hogan has said. Speaking to attendees at the annual Macra na Feirme Rally and Conference in Thurles, Co.
More speeches
Tuesday, October 30, 2018 06:40:00 AM
Competition/Agriculture: Commission publishes report on application of competition rules in the agricultural sector; Remarks by Commissioner Phil Hogan at Conference on "Civic Energy Systems Development in the Fight Against Smog in Rural Areas", Grodno, Poland; I agree to potentially being contacted about my feedback.
EU Commissioner is guest of honour for 2 Castlecomer events today
Friday, October 26, 2018 01:28:00 PM
EU Agriculture Commissioner Phil Hogan is the guest of honour at two events taking place in Castlecomer today. He'll be attending a seminar sponsored by the European Commission where they'll be discussing the latest developments in areas like renewable energy and bioenergy. Councillor John Brennan will open that seminar this morning.
Tweets