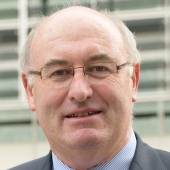 Phil Hogan
age: 59 years

European People's Party

Ireland

Commissioner for Agriculture and Rural Development
Related to
Ranking among leaders of her/his own ...
Leader's Positon on Wholeads' Map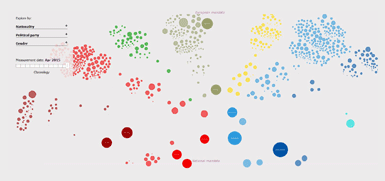 Click the image to identify a leader's position on Map
9.32
/10

9.13
/10

9.41
/10

% OF ALL SEARCHES/ MENTIONS
0.1558

Click on tabs to turn off individual graphs
Click to come back and forth on graph
Latest news about a leader
'From Malt to Vault' exhibition officially launches in Ardclough
Saturday, December 07, 2019 01:27:00 AM
European Commissioner Phil Hogan performed the official opening of the 'Malt to Vault' Arthur's Grave interpretative centre at Ardclough in north Kildare today, December 6, 2019. From Malt to Vault celebrates the amazing life and times of Arthur Guinness, founder of the world famous brewery in 1759,....
'The risk of #Brexit happening without a ratified deal still exists' Phil Hogan
Friday, December 06, 2019 06:10:00 PM
Speaking at his first event in Ireland as the European Commissioner for Trade (6 December), Phil Hogan addressed what he described as the 'seemingly endless' question of Brexit, as well as other pressing trade issues. Hogan is hoping that next week's UK general election will provide clarity and unblock paralysis.
Leo Varadkar and Phil Hogan included in list of Europe's most powerful people
Thursday, December 05, 2019 08:54:00 PM
TAOISEACH LEO VARADKAR and EU Trade Commissioner Phil Hogan have made Politico's list of the 28 most powerful people in Europe. The list for 2020 showcases the people who Politico, a US political magazine, believes are "shaping, shaking and stirring Europe". The annual list is split into three categories – doers, disrupters and dreamers.
EU is backing France in trade dispute with U.S.: France's Le Maire
Wednesday, December 04, 2019 04:49:00 PM
BRUSSELS (Reuters) - EU trade chief Phil Hogan has told France that the European Union fully supported France over tariffs the United States is threatening to impose on French goods because of France's digital services tax. "He confirmed to me that the European Union would be united behind France ...
Tweets
Sorry, no tweets available for this leader