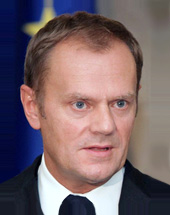 Donald Tusk
age: 62 years

European People's Party

Poland

President of the European Council
Related to
Ranking among leaders of her/his own ...
Leader's Positon on Wholeads' Map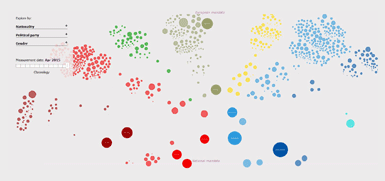 Click the image to identify a leader's position on Map
9.94
/10

9.94
/10

9.95
/10

% OF ALL SEARCHES/ MENTIONS
2.9043

Click on tabs to turn off individual graphs
Click to come back and forth on graph
Latest news about a leader
17th EU-Canada Summit to take place in Montreal
Wednesday, July 17, 2019 01:06:00 AM
The 17 th EU-Canada Summit will take place on 17-18 July in Montreal. European Commission President Jean-Claude Juncker , and European Council President Donald Tusk, will represent the European Union. Canada will be represented by its Prime Minister, Justin Trudeau. European Trade Commissioner Cecilia Malmström will also participate for the EU.
April 8, 2019 May to meet Merkel, Macron ahead of crucial Brexit summit
Saturday, July 13, 2019 05:50:00 AM
Still struggling to get her EU divorce deal through parliament, May is hoping European leaders will agree on Wednesday to delay Brexit for a second time to stop Britain crashing out of the bloc two days later. After putting her request in a letter to European Council president Donald Tusk last week,....
Tusk: Collapse of Soviet Union was a 'blessing'
Saturday, July 13, 2019 05:44:00 AM
President of the European Council Donald Tusk, who is in Tbilisi to attend a conference marking the 10th anniversary of the Eastern Partnership, took to Twitter to call the collapse of the Soviet Union a 'blessing'. "The collapse of the Soviet Union was NOT the greatest geopolitical catastrophe of the century.
EU, Georgian takes on country's future differ at Batumi Int'l Conference
Thursday, July 11, 2019 09:06:00 PM
Donald Tusk commented on the restriction of Russia's air links with Georgia and said that this decision by Vladimir Putin was "disproportionate, unfair and unjustified." He noted that the collapse of the Soviet Union was a positive development. In this context, Tusk recalled the words of the Russian....
European Commission Head: Russian Flight Ban is Unjustified
Thursday, July 11, 2019 02:21:00 PM
European Commission Head Donald Tusk assessed Russia's decision to ban direct flights to Georgia from July 8. According to him, this decision was "disproportionate, unfair and unjustified." Tusk made the relevant statement at the joint briefing with Georgian President Salome Zurabishvili on the sidelines of the 16th Batumi International Conference.
Tweets