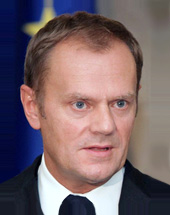 Donald Tusk
age: 62 years

European People's Party

Poland

President of the European Council
Related to
Ranking among leaders of her/his own ...
Leader's Positon on Wholeads' Map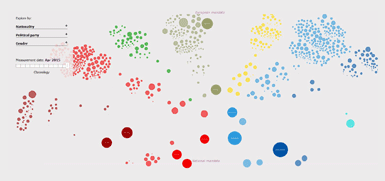 Click the image to identify a leader's position on Map
9.94
/10

9.94
/10

9.95
/10

% OF ALL SEARCHES/ MENTIONS
2.9043

Click on tabs to turn off individual graphs
Click to come back and forth on graph
Latest news about a leader
Tusk Takes Tough Tone with Russia after 20th EU – Ukraine Summit
Saturday, January 11, 2020 04:23:00 PM
in Brussels. The 20 th EU – Ukraine Summit took place on Monday, July 9, 2018, with the participation of European Council President Donald Tusk, European Commission President Jean-Claude Juncker and Ukrainian President Petro Poroshenko. The EU and Ukraine hold a joint summit once a year to check the....
Boris Johnson to tell Von Der Leyen trade deal must be done without extension
Wednesday, January 08, 2020 01:57:00 AM
Boris Johnson will tell the new European Commission president that a post-Brexit trade deal must be concluded before the end of December 2020, refusing to consider any extension. The Prime Minister is hosting Ursula Von Der Leyen in Downing Street this afternoon, in the pair's first meeting since she took the reins from Donald Tusk.
The EU's horoscope for 2020
Thursday, January 02, 2020 06:00:00 AM
The EU celebrates Europe Day every May 9 — marking the anniversary of the Schuman Declaration in 1950 — so that makes it a Taurus (April 20-May 20). Some leading modern EU types are also Taureans, including Donald Tusk, Josep Borrell, Frans Timmermans and Margrethe Vestager.
Tweets
Sorry, no tweets available for this leader