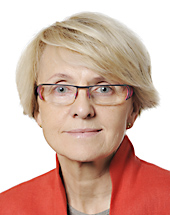 Danuta Hubner
age: 71 years

European People's Party

Poland

MEP - Chair of the EP AFCO committee
Related to
Ranking among leaders of her/his own ...
Leader's Positon on Wholeads' Map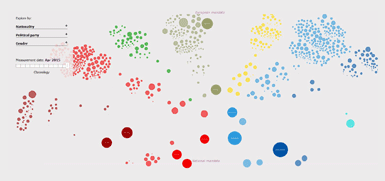 Click the image to identify a leader's position on Map
4.67
/10

1.94
/10

6.91
/10

% OF ALL SEARCHES/ MENTIONS
0.0049

Click on tabs to turn off individual graphs
Click to come back and forth on graph
Latest news about a leader
MEP Danuta Hübner's private archives: inventory now consultable online
Tuesday, November 19, 2019 05:43:00 PM
The of MEP Danuta Maria Hübner 's private archives deposited at the HAEU is now consultable online. This private collection, presently consisting of 163 files (representing six linear meters), was deposited at the HAEU in November 2019 under the terms of a deposit contract signed on November 17, 2018.
Brexit Steering Group member expresses worry over citizens' rights post-Brexit
Tuesday, November 19, 2019 05:26:00 PM
Photo credit: European Parliament Audiovisual Senior Polish MEP and member of Parliament's Brexit Steering Group (BSG) Danuta Hubner has told this website that her "personal worry" is not only the implementation of the Withdrawal Agreement provisions on citizens' rights in the UK.
MEPs to shelve Brexit consent procedure until UK ratification completed
Tuesday, October 22, 2019 06:38:00 PM
Photo credit: European Parliament Audiovisual A senior member of the European parliament's Brexit steering group (BSG) has again insisted the institution will not consider ratifying the Brexit deal until it has been passed UK MPs. Danuta Hübner spoke exclusively to this website after a meeting of the BSG in Strasbourg late on Monday.
Tweets
Sorry, no tweets available for this leader