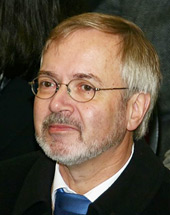 Werner Hoyer
age: 68 years

Alliance of Liberals and Democrats for Europe

Germany

President of the European Investment Bank (EIB)
Related to
Ranking among leaders of her/his own ...
Leader's Positon on Wholeads' Map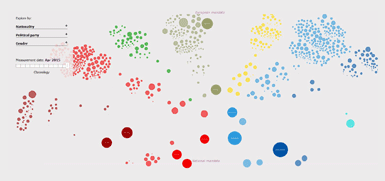 Click the image to identify a leader's position on Map
9.18
/10

8.50
/10

9.39
/10

% OF ALL SEARCHES/ MENTIONS
0.1194

Click on tabs to turn off individual graphs
Click to come back and forth on graph
Latest news about a leader
EU To End All Fossil Fuel Lending In Two years
Friday, November 15, 2019 08:57:00 AM
European Investment Bank President Werner Hoyer says the new energy lending policy is a "quantum leap in its ambition" ASSOCIATED PRESS. After months of contentious negotiations, the governing board of the European Investment Bank, the EU's lending arm, voted last night to convert itself into a....
EU bank to stop funding fossil fuel projects in 2 years
Friday, November 15, 2019 05:14:00 AM
"We will stop financing fossil fuels and we will launch the most ambitious climate investment strategy of any public financial institution anywhere," the EIB's president, Werner Hoyer, said in a statement. Calling climate "the top issue on the political agenda of our time," Hoyer noted scientists'....
European Investment Bank to cease funding fossil fuel projects by end-2021
Friday, November 15, 2019 01:17:00 AM
European Investment Bank President Werner Hoyer speaks during a joint news conference with European Commission President Jean-Claude Juncker at the EC headquarters in Brussels July 18, 2018. — Reuters pic. BRUSSELS, Nov 15 — The European Investment Bank said yesterday it would stop funding fossil....
European Commission criticises the EIB's role as a development bank
Friday, October 11, 2019 11:44:00 AM
The President of the EIB, Werner Hoyer. The European Commission recently published an evaluation of EIB development operations under its External Lending Mandate during the period 2014-2018. The Commission's findings confirm our previous assessments and repeated calls for improvements in the fields....
Tweets
Sorry, no tweets available for this leader