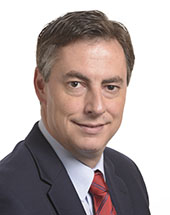 David McAllister
age: 49 years

European People's Party

Germany

MEP - Chair of the EP AFET Committee
Related to
Ranking among leaders of her/his own ...
Leader's Positon on Wholeads' Map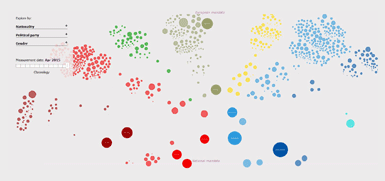 Click the image to identify a leader's position on Map
8.87
/10

8.60
/10

8.83
/10

% OF ALL SEARCHES/ MENTIONS
0.0633

Click on tabs to turn off individual graphs
Click to come back and forth on graph
Latest news about a leader
Press release - EU-UK future relations: crucial to ensure EU leverage and unity
Friday, March 06, 2020 12:31:00 PM
Statement by David McAllister, Chair of Parliament's UK Coordination Group, following the start of EU-UK negotiations on a future partnership on Monday 2 March. "With negotiations kicking off today, we are entering into a crucial phase that will set the tone for the future EU-UK relationship.
McAllister: Democracy and rule of law are at the centre of enlargement
Thursday, February 06, 2020 04:29:00 PM
BRUSSELS – European Commissioner for Neighbourhood and Enlargement Olivér Várhelyi presented proposals on how to strengthen the EU accession process to Foreign Affairs Committee MEPs on Wednesday. Following the presentation, Foreign Affairs Committee Chair David McAllister (EPP) said: "I welcome the....
Finally! EU chief Guy Verhofstadt leaves Brexit role after three years of interfering
Friday, January 17, 2020 06:08:00 AM
Guy Verhofstadt, Belgium MEP, who was Chair of the EU's Brexit Steering Group, is set to be replaced in his role. German MEP David McAllister, who is chair of the Foreign Affairs Committee, is expected to replace the former Belgium Prime Minister. Mr Verhofstadt also served as the European Parliament's Brexit Coordinator in his position.
Tweets
Sorry, no tweets available for this leader