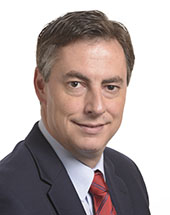 David McAllister
age: 47 years

European People's Party

Germany

MEP - Chair of the EP AFET Committee
Related to
Ranking among leaders of her/his own ...
Leader's Positon on Wholeads' Map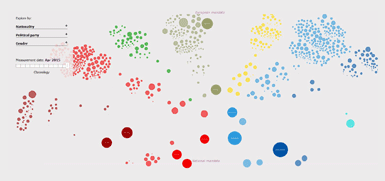 Click the image to identify a leader's position on Map
8.87
/10

8.60
/10

8.83
/10

% OF ALL SEARCHES/ MENTIONS
0.0633

Click on tabs to turn off individual graphs
Click to come back and forth on graph
Latest news about a leader
McAllister: Merkel was clear on Serbia's key role in region
Thursday, April 19, 2018 06:03:00 PM
STRASBOURG – It is important to realise the Western Balkan countries' EU accession talks are part of a wider modernisation and reform process, for European Western Balkans and Tanjug says the chairman of the European Parliament Committee on Foreign Affairs David McAllister, who is also the EP rapporteur on Serbia.
Minutes - Monday, 12 March 2018 - PE 619.328v01-00 - Committee on Foreign Affairs
Wednesday, March 21, 2018 08:07:00 PM
PV\1148965EN.docx PE619.328v01-00 EN United in diversity EN European Parliament 2014-2019 Committee on Foreign Affairs AFET_PV(2018)0312_1 MINUTES Meeting of 12 March 2018, 19.30-21.00 STRASBOURG The meeting opened at 19.35 on Monday, 12 March 2018, with David McAllister (Chair) presiding. 1.
McAllister: Include the Balkans in EU decision-making processes
Friday, March 09, 2018 06:43:00 PM
Berlin, 9 March 2018 (MIA) The Western Balkans should get involved in EU's decision-making processes immediately and get ready for EU membership as soon as possible . Otherwise, they could fall under the influence of other countries, according to German member of European Parliament and Chair of its Foreign Affairs Committee David McAllister.
McAllister: Normalisation for sustainable improvement
Monday, February 05, 2018 01:20:00 PM
BRUSSELS – The negotiation framework for Serbia's EU accession requires continued engagement towards a visible and sustainable improvement of relations with Kosovo, says European Parliament rapporteur for Serbia David McAllister. The process should gradually lead to a "comprehensive normalisation"....
Tweets