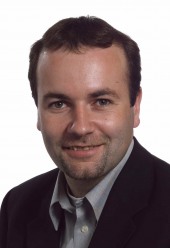 Manfred Weber
age: 46 years

European People's Party

Germany

MEP - Chair of the EP EPP Group
Related to
Ranking among leaders of her/his own ...
Leader's Positon on Wholeads' Map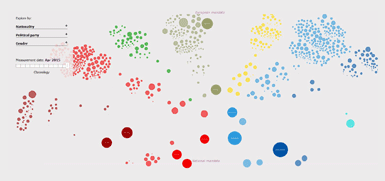 Click the image to identify a leader's position on Map
9.56
/10

9.17
/10

9.78
/10

% OF ALL SEARCHES/ MENTIONS
0.3624

Click on tabs to turn off individual graphs
Click to come back and forth on graph
Latest news about a leader
Hungarian Press Roundup: Weber elected 'Spitzenkadidat'
Monday, November 12, 2018 11:14:00 AM
Commentators agree that the Hungarian Prime Minister can feel satisfied after the European People's Party chose Manfred Weber, a Bavarian politician to be its top candidate at next year's European parliamentary elections and also to succeed Jean-Claude Juncker as Chairman of the European Commission. Hungarian press roundup by budapost.
Search continues for people missing in town devastated by California wildfire
Sunday, November 11, 2018 10:12:00 PM
FRENCH CONNECTIONS From 'poilus' to 'gueules cassées': How France commemorates WWI. EYE ON AFRICA Car bombs explose in Mogadishu. MEDIAWATCH China's AI newsreader: Which one is it? THE WORLD THIS WEEK Trump, Dems clash over midterm results; WW1 Armistice commemorations; Manfred Weber tipped to lead EU Commission.
EPP's Weber in the driver's seat?
Sunday, November 11, 2018 07:58:00 PM
Two months after announcing his candidacy to lead the party in the upcoming European Elections as the European People's Party's (EPP) top candidate to take over for current Commission President Jean-Claude Juncker in next year's elections, Manfred Weber , now find himself in a commanding position to....
Maltese problems, European solutions? - Peter Agius
Saturday, November 10, 2018 08:24:00 AM
The European People's Party's election of Manfred Weber as candidate for European Commission President to replace Jean Claude Juncker is good news for the Maltese people. Should Weber take the commission seat, we will count on a long-standing friendship, his ability to bridge different interests and....
Tweets