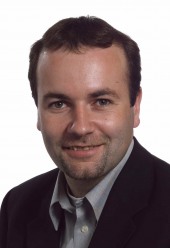 Manfred Weber
age: 45 years

European People's Party

Germany

MEP - Chair of the EP EPP Group
Related to
Ranking among leaders of her/his own ...
Leader's Positon on Wholeads' Map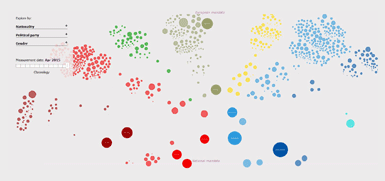 Click the image to identify a leader's position on Map
9.56
/10

9.17
/10

9.78
/10

% OF ALL SEARCHES/ MENTIONS
0.3624

Click on tabs to turn off individual graphs
Click to come back and forth on graph
Latest news about a leader
Free Interrail passes for 18-year-olds: #DiscoverEU starts this year
Monday, May 07, 2018 11:39:00 AM
"We did it! I am incredibly proud and happy that, this year, 20-30,000 18 year-old Europeans will receive a free Interrail pass to travel throughout Europe. It starts this year and this is just the beginning," said EPP Group Chairman Manfred Weber at an event organized by the European Commission for the official launch of the initiative.
Emmanuel Macron's Democracy vs. Manfred Weber's
Wednesday, April 25, 2018 05:27:00 PM
There were big expectations for French President Emmanuel Macron's address in the European Parliament that he would try to breathe new energy into his big plans for the future of the EU and, most of all, the deepening of the integration of the euro area because of the cool winds that came from....
#FutureOfEurope: Let's build a true parliamentary democracy in Europe says #EPP
Friday, April 20, 2018 10:05:00 AM
French Republic President Emmanuel Macron debated the future of Europe with the European Parliament on 17 April. Speaking on behalf of the EPP Group, Chairman Manfred Weber welcomed President Macron's clear pro-European stance. "France is a proud country but you know, France can only be strong if Europe is strong," Weber underlined.
Manfred Weber: We have to find consensus with France
Wednesday, April 18, 2018 12:54:00 PM
Manfred Weber is a member of the CSU in Bavaria and has served as the leader of the European People's Party in the European Parliament since 2014. French President Emmanuel Macron wants a separate budget for the eurozone. How far should the German government go in making concessions on this? The....
Tweets