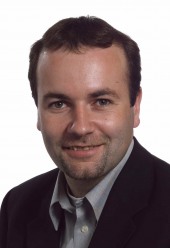 Manfred Weber
age: 47 years

European People's Party

Germany

MEP - Chair of the EP EPP Group
Related to
Ranking among leaders of her/his own ...
Leader's Positon on Wholeads' Map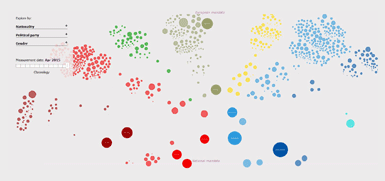 Click the image to identify a leader's position on Map
9.56
/10

9.17
/10

9.78
/10

% OF ALL SEARCHES/ MENTIONS
0.3624

Click on tabs to turn off individual graphs
Click to come back and forth on graph
Latest news about a leader
Weber: Bulgaria will have access to the Reconstruction Fund
Tuesday, May 26, 2020 07:50:00 PM
Bulgaria is among the countries that will be able to benefit from the COVID-19 Reconstruction Fund, despite the low number of outbreaks. This is what the President of the European People's Party group in the European Parliament, Manfred Weber, stated in an interview with the BNR.
MEPs call for concrete action to tackle the 'hidden pandemic' of domestic violence
Monday, May 25, 2020 05:28:00 PM
Photo credit: European Parliament/Pietro Naj-Oleari A letter co-signed by 15 MEPs, including EPP leader Manfred Weber and the members of Parliament's Committee on Women's Rights, was sent on Monday to European Commissioner for Equality Helena Dalli and the presidents of the Council and Commission.
EPP demands Commission action on gender violence
Monday, May 25, 2020 12:24:00 PM
A group of 15 MEPs from the European People's Party, including chairman Manfred Weber, on Monday urged the European Commission to take action to eradicate violence against women - and member states to ratify the Istanbul Convention. "Now is the time for concrete action to ensure that every European....
Manfred Weber: Ban Chinese buy-outs of EU firms during pandemic
Sunday, May 17, 2020 01:01:00 PM
Brussels should ban Chinese investors from snapping up EU companies that are vulnerable to cheap buy-outs due to the economic fallout from the coronavirus crisis, said Manfred Weber, head of the European People's Party group in the European Parliament.
Movers and Shakers | 8 May 2020
Friday, May 08, 2020 04:55:00 PM
Today's Movers & Shakers are about: EPP Chair Manfred Weber returns to Parliament the new acting US Representative to the EU Facebook gets a new Director of EU Affairs in Brussels Polish presidential elections postponed the latest Commission appointments, and more! European Parliament. Political Groups.
Tweets
Sorry, no tweets available for this leader