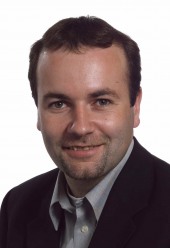 Manfred Weber
age: 46 years

European People's Party

Germany

MEP - Chair of the EP EPP Group
Related to
Ranking among leaders of her/his own ...
Leader's Positon on Wholeads' Map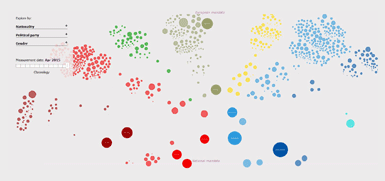 Click the image to identify a leader's position on Map
9.56
/10

9.17
/10

9.78
/10

% OF ALL SEARCHES/ MENTIONS
0.3624

Click on tabs to turn off individual graphs
Click to come back and forth on graph
Latest news about a leader
I say Europe, you say…? Interview with EPP Group Chair Manfred Weber
Monday, July 16, 2018 07:52:00 AM
Migration. If we do not manage to provide a comprehensive and united answer on this issue this year, radicals and populists across the EU could gain more ground for their activism. If we don't, the consequences are clear: the next European Parliament would be made up of even more anti-European members than there are now.
Center-right grouping proposes tough security offer for EU election
Wednesday, June 13, 2018 05:31:00 AM
Donal O'Brien. Att Comment. Dear Comment. I had doubts about your artical on MANFRED WEBER. Preparing a run for PRESIDENT OF THE EUROPEAN COMMISSION. But this article has his style written all over it. (1) Systematic right to Send a pool of officers to Borders.
Manfred Weber's pitch for Commission top job
Saturday, June 09, 2018 05:26:00 AM
But he has strong support. Angelika Niebler, like Weber an MEP from Bavaria, and a deputy chair of the Christian Social Union, also just like Weber, said: "He is just as much a person who integrates, who brings people together, who has a clear opinion of where Europe should go and who also takes his position clearly and loudly.
Life-changing opportunity - Manfred Weber and Francis Zammit Dimech
Friday, June 01, 2018 08:28:00 AM
Do you fancy an interrail ticket one train ticket that gives you the opportunity to travel through up to 30 European countries on your 18th birthday? As of this summer, you can receive a free Interrail pass to travel across many countries, giving you the opportunity to meet, connect and share emotions with people from different cultures.
Free Interrail passes for 18-year-olds: #DiscoverEU starts this year
Monday, May 07, 2018 11:39:00 AM
"We did it! I am incredibly proud and happy that, this year, 20-30,000 18 year-old Europeans will receive a free Interrail pass to travel throughout Europe. It starts this year and this is just the beginning," said EPP Group Chairman Manfred Weber at an event organized by the European Commission for the official launch of the initiative.
Tweets