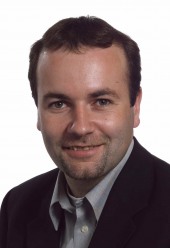 Manfred Weber
age: 47 years

European People's Party

Germany

MEP - Chair of the EP EPP Group
Related to
Ranking among leaders of her/his own ...
Leader's Positon on Wholeads' Map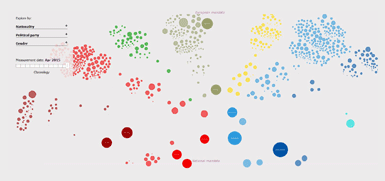 Click the image to identify a leader's position on Map
9.56
/10

9.17
/10

9.78
/10

% OF ALL SEARCHES/ MENTIONS
0.3624

Click on tabs to turn off individual graphs
Click to come back and forth on graph
Latest news about a leader
Leader of opposition party in Serbia asks Weber to explain his praise of Vučić
Thursday, December 05, 2019 06:49:00 PM
BELGRADE – Leader of the opposition Freedom and Justice Party (SSP) Dragan Đilas reacted to the statement made by Manfred Weber that President of Serbia Aleksandar Vučić shares the values of the rule of law and freedom of the media. In an open letter, Đilas expressed disbelief over Weber's comments,....
Weber meets political leaders of Serbia and North Macedonia
Thursday, December 05, 2019 01:08:00 PM
BELGRADE / SKOPJE – Leader of the European People's Party group in the European Parliament Manfred Weber has met with the representatives of the biggest political parties in Serbia and North Macedonia during his three-day visit to the region. Following his meeting with the President of Serbia....
EPP's Weber Urges EU to Stop China from Buying Out Strategic Assets
Wednesday, December 04, 2019 01:38:00 PM
Manfred Weber, the lead candidate of the rightist European People's Party for the 2019 EU elections, has urged the Union to block China from acquiring strategic EU assets, and has criticized the Belt and Road Initiative of Chinese leader Xi Jinping. Manfred Weber, a German MEP who is the leader of....
Malta murder crisis escalates to EU-wide proportions
Friday, November 29, 2019 10:31:00 AM
"The situation in Malta has consequences for the entire European project," Manfred Weber, the German head of the centre-right European People's Party group, the EP's largest one, said in Strasbourg the same day. Muscat's chief-of-staff and two of his ministers had been implicated in the....
Weber's renewed force
Monday, November 25, 2019 08:57:00 AM
EPP Chairman Manfred Weber gave a very powerful speech in Zagreb as well. German Chancellor Angela Merkel symbolically spent some time sitting between Weber and European Commission President-elect Ursula Von der Leyen. Weber, who the rumour mill of Brussels suggested would be taking over a strong....
Tweets
Sorry, no tweets available for this leader