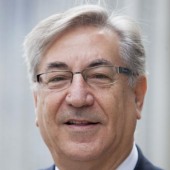 Karmenu Vella
age: 64 years

Party of European Socialists

Malta

Commissioner for Environment - Maritime Affairs and Fisheries
Related to
Ranking among leaders of her/his own ...
Leader's Positon on Wholeads' Map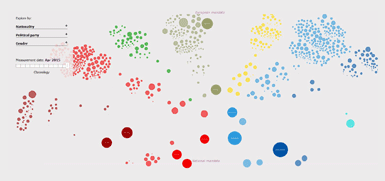 Click the image to identify a leader's position on Map
8.89
/10

8.33
/10

9.02
/10

% OF ALL SEARCHES/ MENTIONS
0.0652

Click on tabs to turn off individual graphs
Click to come back and forth on graph
Latest news about a leader
EU celebrates best projects for nature, environment and climate action
Friday, May 17, 2019 03:51:00 PM
Karmenu Vella , EU Commissioner for the Environment, Maritime Affairs and Fisheries said: "Congratulations to the winners and finalists in these LIFE Awards! These exceptional projects show the value of investing to protect our environment and nature. The sustainable development of protected areas....
EC Launches Blue Economy Report
Friday, May 17, 2019 08:47:00 AM
European Commission launches the second edition of its Blue Economy Report during the 2019 European Maritime Day conference in Lisbon. Commissioner for Environment, Maritime Affairs and Fisheries Karmenu Vella said: "Coastal regions are home to 214 million people and generate 43% of EU GDP.
POLITICO Pro Sustainability Snapshot
Wednesday, May 15, 2019 07:01:00 PM
DISPATCH FROM GREEN WEEK: The EU's Green Week moved from Warsaw to Brussels today, where Environment Commissioner Karmenu Vella celebrated the Commission's record in introducing new laws to protect the environment, such as the single-use plastics directive, and making Europe a global leader on the circular economy.
Commissioner Vella opens Green Week 2019 with focus on implementing environmental laws
Tuesday, May 14, 2019 10:22:00 AM
This year's edition of EU Green Week (13-17 May 2019) is opened today in Warsaw by Commissioner Karmenu Vella (pictured) . It puts the spotlight on how environmental laws are applied on the ground. EU environmental laws have a huge impact on people's lives. They improve water and air quality, protect nature and prevent waste.
Karmenu Vella on circular economy: 'Nothing to gain from waiting'
Tuesday, April 30, 2019 05:53:00 PM
Circular economy wrangling has kept the EU busy for the last few years, from withdrawn policies to far-reaching recycling strategies. The EU's outgoing environment boss, Karmenu Vella, insists that industry is still critical to waste-reducing efforts and that "there is nothing to gain from waiting".
Tweets

Sat May 18 16:30:25 +0000 2019
#SemanaIP | Karmenu Vella deja claro que la Comisión rechaza que el FEMPO financie nuevas construcciones o cambio d… https://t.co/rOLwD6bckB
Low Carbon Brazil retweeted
Fri May 17 17:37:44 +0000 2019
From plastic to waste management, the EU has made #circulareconomy headway, but more to do for long-term business models & havin…

LadyDee retweeted
Fri May 17 15:41:54 +0000 2019
Karmenu Vella: Stop the slaughter of common dolphins by the fishing industry in EU waters - Sign the Petition! https://t.c…