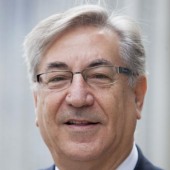 Karmenu Vella
age: 65 years

Party of European Socialists

Malta

Commissioner for Environment - Maritime Affairs and Fisheries
Related to
Ranking among leaders of her/his own ...
Leader's Positon on Wholeads' Map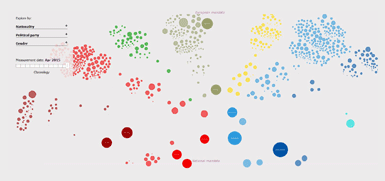 Click the image to identify a leader's position on Map
8.89
/10

8.33
/10

9.02
/10

% OF ALL SEARCHES/ MENTIONS
0.0652

Click on tabs to turn off individual graphs
Click to come back and forth on graph
Latest news about a leader
UN, EU step up efforts to end violence against women and girls
Thursday, September 26, 2019 03:39:00 PM
Neven Mimica, the European Commissioner for International Cooperation and Development, speaks during a joint press conference with and Karmenu Vella (unseen), the Commisioner for Environment, Maritime Affairs and Fisheries, on Global Partnership for Poverty Eradication and Sustainable Development....
Karmenu Vella reveals his recipe for baked macaroni
Tuesday, August 06, 2019 08:05:00 PM
EU Commissioner Karmenu Vella took off his jacket and donned an apron in an initiative to draw the people of two continents closer together. Using a recipe for baked macaroni, Commissioner Vella made his contribution in Malta's name to be among the 70 European and African countries in a book of culinary recipes.
EU bans cod fishing in Baltic Sea
Wednesday, July 24, 2019 11:46:00 AM
Alerted by scientists, the European Commission, which oversees the management of fish stocks in European waters, warned of "a rapid decline" in cod stock "if no action is taken". "We must act urgently to rebuild the stock, both in the interests of fish stocks and fishermen," said European Fisheries Commissioner Karmenu Vella in a statement.
EU Arctic Forum 3–4 October 2019 in Umeå, Sweden
Friday, July 05, 2019 12:48:00 PM
The European Commission, the European External Action Service, and the Government of Sweden will jointly organise the EU Arctic Forum in Umeå, Sweden, on 3-4 October 2019. High Representative/Vice-President Federica Mogherini, the Swedish Minister for Foreign Affairs Margot Wallström and Commissioner Karmenu Vella will host the event.
Tweets
Sorry, no tweets available for this leader