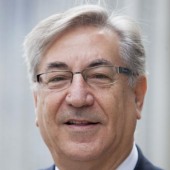 Karmenu Vella
age: 64 years

Party of European Socialists

Malta

Commissioner for Environment - Maritime Affairs and Fisheries
Related to
Ranking among leaders of her/his own ...
Leader's Positon on Wholeads' Map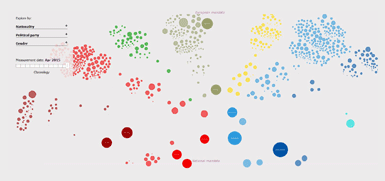 Click the image to identify a leader's position on Map
8.89
/10

8.33
/10

9.02
/10

% OF ALL SEARCHES/ MENTIONS
0.0652

Click on tabs to turn off individual graphs
Click to come back and forth on graph
Latest news about a leader
'No-deal' Brexit threatens Irish fishing
Monday, February 25, 2019 03:35:00 PM
The Irish Minister for Agriculture, Food and the Marine, Michael Creed TD, has met the European Commissioner for Maritime Affairs and Fisheries, Karmenu Vella, to discuss the threats to the Irish fishing industry from a 'no deal' Brexit. Michael Creed said that the meeting was constructive.
NGOs call for six-month moratorium on fishing Baltic cod
Friday, February 22, 2019 12:36:00 PM
Three NGOs in the Baltic Sea region have sent a letter to the European Commissioner of maritime affairs and fisheries, Karmenu Vella, requesting that emergency measures be taken to protect what remains of the eastern Baltic cod stock. The NGOs Ocean, Coalition Clean Baltic and Our Fish called upon....
Condemns case of Fisheries Department Director
Wednesday, February 13, 2019 05:17:00 PM
In a statement, the European Commissioner responsible for fisheries, Karmenu Vella, has condemned the case known as 'Operation Tarantelo' in which, according to the Spanish Police and media, the Director of the Department of Fisheries Andreina Fenech Farrugia is being implicated through bribery.
Forests at the heart of Sustainable Development
Tuesday, February 05, 2019 07:58:00 PM
This conference has been organized under the auspices of the European Parliamentary Alliance on the Fight against Hunger. Opening remarks: MEP Benedek Jávor (The Greens / EFA) Opening keynotes: Karmenu Vella , European Commissioner for Environment, Maritime Affairs and Fisheries; Maria Helena Semedo....
Tweets