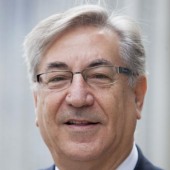 Karmenu Vella
age: 64 years

Party of European Socialists

Malta

Commissioner for Environment - Maritime Affairs and Fisheries
Related to
Ranking among leaders of her/his own ...
Leader's Positon on Wholeads' Map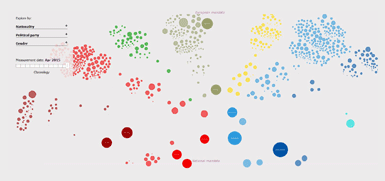 Click the image to identify a leader's position on Map
8.89
/10

8.33
/10

9.02
/10

% OF ALL SEARCHES/ MENTIONS
0.0652

Click on tabs to turn off individual graphs
Click to come back and forth on graph
Latest news about a leader
Speech by Commissioner Karmenu Vella at the Deutscher Meerespreis 2018
Wednesday, November 07, 2018 05:17:00 AM
Dear Minister-President, Dear Minister, Dear Mayor, Dear Prof. Herzig, [Director GEOMAR] Dear Dr. Wisskirchen, [Deutsche Bank AG] Ladies and gentlemen, [opening] Thank you all for your words of introduction. Two years ago I had the pleasure of giving the laudatio for the last award winner: His Serene Highness, Prince Albert II of Monaco.
EU Commissioner Karmenu Vella wins award for marine protection
Monday, November 05, 2018 10:59:00 PM
EU Environment Commissioner Karmenu Vella was handed a prestigious environmental award on Monday evening, in recognition of his work to protect the world's oceans. Commissioner Vella, whose portfolio includes the environment, maritime affairs and fisheries received the German Ocean Award, which is....
Commissioner Karmenu Vella to receive prestigious German honour
Monday, November 05, 2018 04:38:00 PM
The EU Commissioner for the Environment, Maritime Affairs and Fisheries, Karmenu Vella, has been awarded the Ocean Award as recognition for the work he has carried out on the protection of the seas and for the way the maritime sphere has become a sustainable part of the economy.
Commissioner Vella awarded the Ocean Prize during Bali conference
Monday, November 05, 2018 02:02:00 PM
European Commissioner Karmenu Vella from Malta, who is responsible for Environment, Maritime affairs and Fisheries will today receive the German Ocean Award, during the Our Ocean conference, taking place in Bali. This Award is being presented as recognition for his work for protecting and preserving....
Tweets