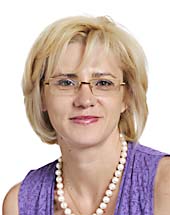 Corina Cretu
age: 51 years

Party of European Socialists

Romania

EC commissioner (Regional Policy)
Related to
Ranking among leaders of her/his own ...
Leader's Positon on Wholeads' Map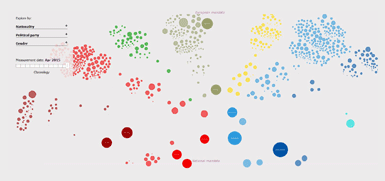 Click the image to identify a leader's position on Map
8.00
/10

8.16
/10

7.76
/10

% OF ALL SEARCHES/ MENTIONS
0.0259

Click on tabs to turn off individual graphs
Click to come back and forth on graph
Latest news about a leader
132nd CoR plenary session
Thursday, October 18, 2018 05:47:00 PM
05/12/2018 : 15:00 - 06/12/2018 : 13:15 | European Parliament, Paul Henri Spaak building, Hemicycle - Brussels. The members of the European Committee of the Regions will meet in the 132nd plenary session. A debate on the role and powers of local and regional governments in the EU with Corina Creţu....
European Commissioner Corina Cretu approved the POR modification for Romania
Wednesday, October 17, 2018 03:51:00 PM
European Commissioner for Regional Policy Corina Cretu approved the modification of the Regional Operational Program (POR) for Romania. The changes aim at adapting to the current socio-economic context and respond to the need to simplify the program. "The changes we have approved come just in....
EU's regional policy chief signals increase in funding
Friday, October 12, 2018 07:00:00 PM
Although Greece has one of the highest absorption rates of European Union funds, "time is pressing and the Greek real economy needs more investments," Regional Policy Commissioner Corina Cretu told Kathimerini in an interview during her seventh visit to the country last week.
Tweets