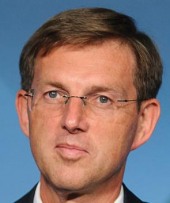 Miro Cerar
age: 55 years

Alliance of Liberals and Democrats for Europe

Slovenia

Prime Minister of Slovenia
Related to
Ranking among leaders of her/his own ...
Leader's Positon on Wholeads' Map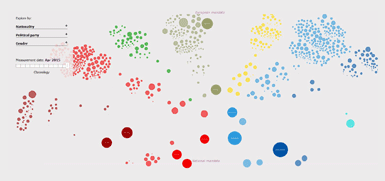 Click the image to identify a leader's position on Map
9.17
/10

9.29
/10

8.97
/10

% OF ALL SEARCHES/ MENTIONS
0.1193

Click on tabs to turn off individual graphs
Click to come back and forth on graph
Latest news about a leader
Slovenia's high officials open Bled Strategic Forum; address Western Balkans
Monday, September 10, 2018 08:46:00 PM
BLED – The Bled Strategic Forum (BSF), Slovenia's biggest foreign policy event, kicked off at the lakeside resort of Bled on Monday. The opening ceremony was addressed by PM Miro Cerar, who looked for ways to bridge the divide, which is the slogan of this year's event, and by FM Karl Erjavec, who took a look back at the history of the event.
Tweets
Thu Oct 18 08:27:00 +0000 2018
Miro Cerar je bil samo akustičen Janez Janša.

Magda Mekina retweeted
Wed Oct 17 18:15:37 +0000 2018
Matej Avbelj Marko Bošnjak Miro Cerar Klemen Jaklič Igor Kaučič Goran Klemenčič Franci Matoz Vlasta Nussdorfer Marko Pavliha…
Wed Oct 17 16:47:29 +0000 2018
@Svarun_K Mal počakte, ko bo spet kakšna tekma kje v tujini. Miro Cerar je postavil NIZKE standarde.