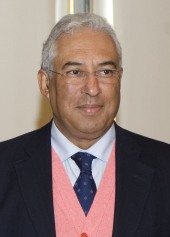 Antonio Costa
age: 56 years

Party of European Socialists

Portugal

Prime Minister of Portugal
Related to
Ranking among leaders of her/his own ...
Leader's Positon on Wholeads' Map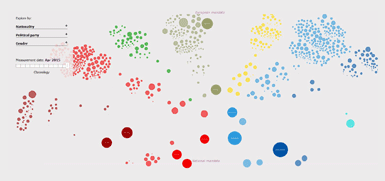 Click the image to identify a leader's position on Map
9.53
/10

9.72
/10

9.21
/10

% OF ALL SEARCHES/ MENTIONS
0.3155

Click on tabs to turn off individual graphs
Click to come back and forth on graph
Latest news about a leader
Diplomacy: Justin Trudeau invited to visit Portugal in November – Canada
Friday, May 18, 2018 12:14:00 PM
Portugal's Prime Minister António Costa invited Canada's Prime Minister Justin Trudeau to visit Portugal in during the Web World Summit to be held in Lisbon November 2-5, 2018. Founded in Dublin, Ireland, in 2009, the Web World Summit is considered the world's largest technology conference.
Portugal Wants Next ECB Head to Stick With Draghi's Approach 2 hours ago
Wednesday, April 11, 2018 04:11:00 PM
Portuguese Prime Minister Antonio Costa wants the European Central Bank to continue with Mario Draghi's robust approach to policy after the ECB president steps down next year. "We'd like someone who could continue the very good role played by Mr. Draghi, who was greatly responsible for saving the euro," Costa said in an interview in London.
EU recalls envoy, members expelling Russian diplomats
Thursday, March 29, 2018 01:53:00 PM
British Prime Minister Theresa May (C) speaks with Portuguese Prime Minister Antonio Costa (R) during a European Union leaders' summit in Brussels, on March 22, 2018. (Photo by AFP) The EU recalls its envoy to Russia over a nerve agent attack on British soil as several members of the bloc consider expelling Russian diplomats.
Tweets