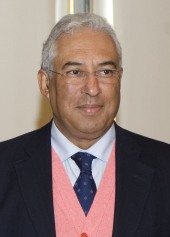 Antonio Costa
age: 58 years

Party of European Socialists

Portugal

Prime Minister of Portugal
Related to
Ranking among leaders of her/his own ...
Leader's Positon on Wholeads' Map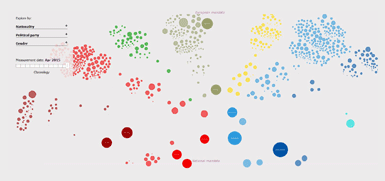 Click the image to identify a leader's position on Map
9.53
/10

9.72
/10

9.21
/10

% OF ALL SEARCHES/ MENTIONS
0.3155

Click on tabs to turn off individual graphs
Click to come back and forth on graph
Latest news about a leader
Watch; 'This EU budget proposal is bad,' Portugal's PM António Costa tells Euronews
Monday, February 24, 2020 06:25:00 PM
Portugal's prime minister has hit out at a proposal on how to finance the European Union in the coming years. António Costa, speaking to Euronews in Brussels, has criticised the idea of reducing the EU's 2021-2027 budget. European leaders are holding a summit today to begin the complex process of thrashing out the bloc's long-term financing.
Portugal not to accept EU multi-annual budget proposal: PM
Wednesday, February 19, 2020 03:22:00 AM
LISBON, Feb. 18 (Xinhua) -- Portuguese Prime Minister Antonio Costa said Tuesday that his government will not accept the European Union (EU)'s budget proposal. "After the unanimous rejection yesterday by the social partners, today in the debate in Parliament, all political parties also refused the....
Portugal: Economy grew by 2pct in 2019, above analysts' forecasts
Monday, February 17, 2020 01:00:00 PM
Portugal's prime minister said that the economy grew by 2 percent in 2019, and was particularly strong towards the end of the year and above analysts' forecasts. This position was transmitted by António Costa on his Twitter account after Statistics Portugal (INE) estimated that the Portuguese....
Costa grabs role as regions' champion in EU budget fight
Monday, February 03, 2020 06:12:00 AM
BEJA, Portugal — In the EU's budget battle, António Costa has seized the role of standard-bearer for the Continent's poorer regions in the South and East. Portugal's prime minister on Saturday hosted officials from 16 other European countries in the southern town of Beja in a last-minute effort to....
Let us keep our aid cash, EU's poorer nations tell bloc leaders
Saturday, February 01, 2020 10:24:00 PM
World Let us keep our aid cash, EU's poorer nations tell bloc leaders. FILE PHOTO: Prime Minister of Portugal Antonio Costa arrives to attend the European Union leaders summit, in Brussels, Belgium December 13, 2019. REUTERS/Christian Hartmann/Pool/File Photo.
Tweets
Sorry, no tweets available for this leader