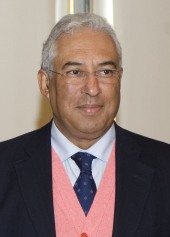 Antonio Costa
age: 57 years

Party of European Socialists

Portugal

Prime Minister of Portugal
Related to
Ranking among leaders of her/his own ...
Leader's Positon on Wholeads' Map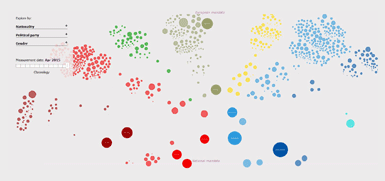 Click the image to identify a leader's position on Map
9.53
/10

9.72
/10

9.21
/10

% OF ALL SEARCHES/ MENTIONS
0.3155

Click on tabs to turn off individual graphs
Click to come back and forth on graph
Latest news about a leader
Portugal: A China-friendly EU nation driven by need
Tuesday, March 12, 2019 06:10:00 PM
Over the past several years, Portugal's Prime Minister Antonio Costa has emerged as one of the staunchest supporters of Chinese investment in Europe. Recently, Romania — which currently holds the rotating presidency of the Council of the European Union — announced that the EU would in future monitor....
Portugal must pedal harder as EU raises investment concerns: PM
Thursday, February 28, 2019 12:16:00 AM
LISBON, Feb. 27 (Xinhua) -- Portugal needs to "pedal harder," Prime Minister Antonio Costa said on Wednesday, as the European Union (EU) flagged up investment concerns. "At a time when the global economy is showing less favorable signals we have to pedal harder to counter outside trends," said Costa, as reported by the Lusa Portuguese News Agency.
Tweets
Houldinger J C #FBPE retweeted
Sun May 19 13:12:54 +0000 2019
"Sans l'énergie du président Macron, nous n'en serions pas là". Le Premier ministre portugais apporte son soutien à notre…
Patty RM#Renaissance retweeted
Sun May 19 13:03:38 +0000 2019
"Sans l'énergie du président Macron, nous n'en serions pas là". Le Premier ministre portugais apporte son soutien à notre…

Sun May 19 13:03:10 +0000 2019
➡️Obrigado Marizete Camara Dos Santos e meus irmãos Antônio Dos Santos Nubia Santos Silva e meus cunhados Andreia P… https://t.co/rhiwtAuW56