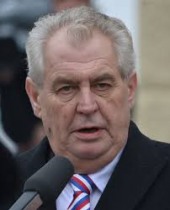 Milos Zeman
age: 74 years

Party of European Socialists

Czech Republic

President of the Czech Republic
Related to
Ranking among leaders of her/his own ...
Leader's Positon on Wholeads' Map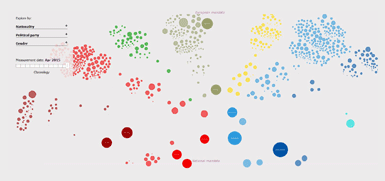 Click the image to identify a leader's position on Map
9.07
/10

9.37
/10

8.71
/10

% OF ALL SEARCHES/ MENTIONS
0.0935

Click on tabs to turn off individual graphs
Click to come back and forth on graph
Latest news about a leader
Daily news summary 29.6.2019
Saturday, June 29, 2019 04:21:00 PM
Zeman expreses doubt that Social Democrat nominee will become Culture Minister. In an interview published in Mladá fronta Dnes, President Miloš Zeman expressed serious doubt about whether Michal Šmarda will replace the current Culture Minister Antonín Staněk. Mr.
Daily news summary 25.6.2019
Tuesday, June 25, 2019 03:52:00 PM
Zeman: Demonstrators against Babiš actually protesting free elections. President Miloš Zeman says people who have recently been demonstrating against Prime Minister Andrej Babiš are in fact protesting against free elections. Speaking at the start of a visit to the Vysočina Region, he said this was....
Daily news summary 20.6.2019
Thursday, June 20, 2019 04:06:00 PM
New Slovak president arrives in Prague for first official visit. The new Slovak president, Zuzana Čaputová, arrived in Prague on Thursday on what is her first foreign trip since her appointment on Saturday. She was welcomed with military honours at Prague Castle by her Czech counterpart, Miloš Zeman.
Andrej Kiska bids farewell to presidential foreign journeys
Friday, May 31, 2019 01:47:00 PM
31. 05. 2019 12:23. Slovak President Andrej Kiska attended a meeting with his Czech counterpart Milos Zeman at the Lany Chateau in the Czech Republic on Thursday. Kiska arrived in Lany as part of his farewell visit to the Czech Republic before the end of his tenure.
Daily news summary 15.5.2019
Wednesday, May 15, 2019 03:58:00 PM
Czech and Hungarian presidential talks focus on economic topics and EU reform. Czech President Miloš Zeman was officially welcomed by Hungarian President János Áder at the Sándor Palace in Budapest on Wednesday morning. The Czech News Agency informs that the two heads of state talked about deepening....
Tweets