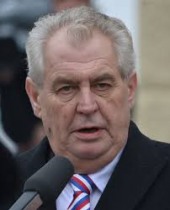 Milos Zeman
age: 75 years

Party of European Socialists

Czech Republic

President of the Czech Republic
Related to
Ranking among leaders of her/his own ...
Leader's Positon on Wholeads' Map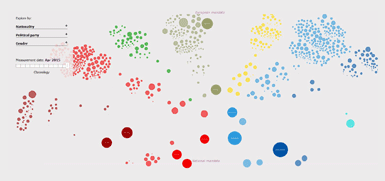 Click the image to identify a leader's position on Map
9.07
/10

9.37
/10

8.71
/10

% OF ALL SEARCHES/ MENTIONS
0.0935

Click on tabs to turn off individual graphs
Click to come back and forth on graph
Latest news about a leader
A Slippery Slope
Wednesday, September 25, 2019 08:44:00 PM
25 September 2019. In an illiberal move that has dismayed his disunited opposition, Czech President Milos Zeman said in a television interview last week that he would stop any case against Prime Minister Andrej Babis over misuse of European funds. Zeman's declaration which effectively puts years of....
The Czech president's summer power play comes to an end
Friday, August 23, 2019 12:27:00 PM
The latest Czech government crisis is over: President Miloš Zeman will appoint Lubomír Zaorálek as the new minister of culture on Tuesday (27 August), ending a dispute over the post that almost caused a collapse of the government. However, the crisis has exposed the deteriorating state of democracy in the country.
Daily news summary 15.8.2019
Thursday, August 15, 2019 03:55:00 PM
President under fire for refusing to appoint Šmarda culture minister. President Miloš Zeman has come under fire for refusing to appoint the Social Democratic Party's nominee Michal Šmarda culture minister and thereby deepening the drawn-out government crisis.
Daily news summary 24.7.2019
Wednesday, July 24, 2019 04:25:00 PM
Zeman and Babiš to discuss arts minister situation Wednesday. President Miloš Zeman and Prime Minister Andrej Babiš are due to hold talks at the former's Lány residence on Wednesday afternoon. The meeting will focus on the situation surrounding the successor to arts minister Antonín Staněk. After initial reluctance Mr.
Tweets
Sorry, no tweets available for this leader