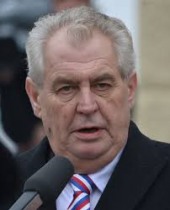 Milos Zeman
age: 73 years

Party of European Socialists

Czech Republic

President of the Czech Republic
Related to
Ranking among leaders of her/his own ...
Leader's Positon on Wholeads' Map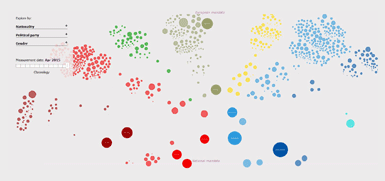 Click the image to identify a leader's position on Map
9.07
/10

9.37
/10

8.71
/10

% OF ALL SEARCHES/ MENTIONS
0.0935

Click on tabs to turn off individual graphs
Click to come back and forth on graph
Latest news about a leader
Juncker health problems exposed at Nato event
Friday, July 13, 2018 11:19:00 AM
European Commission president Jean-Claude Juncker was seen stumbling and struggling to keep his balance before a gala dinner at the Nato summit in Belgium, with Slovakia's president Milos Zeman and Ukraine's Petro Poroshenko having to support him. Juncker, 63, was also pictured in a wheelchair at the same event.
NATO summit exposes Juncker health problems
Friday, July 13, 2018 08:46:00 AM
European leaders stepped in to help European Commission President Jean-Claude Juncker walk on Wednesday (11 July), as he was seen stumbling and losing his balance ahead of the NATO summit gala dinner. President of Slovakia Miloš Zeman and Ukrainian counterpart Petro Poroshenko held Juncker, who....
Getting Creative With the Rule of Law
Wednesday, July 04, 2018 07:19:00 PM
Let's start with the Czech Republic, where President Milos Zeman refused to name a new minister of foreign relations, even though the constitution does not give him the right to do so. The new prime minister, in this case Andrej Babis, should have taken the case to the Constitutional Court to force the president to sign the decree.
Czech minority government led by populist Babis sworn in
Wednesday, June 27, 2018 03:00:00 PM
Prague - Czech President Milos Zeman has appointed a new cabinet led by billionaire Prime Minister Andrej Babis following more than eight months of political instability after the October elections. Wednesday's hard-fought coalition agreement between Babis' centre ANO party and the Czech Social....
Daily news summary 23.5.2018
Wednesday, May 23, 2018 04:09:00 PM
President Miloš Zeman says he will appoint Andrej Babiš prime minister no matter what the outcome of the Social Democrat's referendum on whether to take part in a coalition government with ANO. The Czech president made the statement on Wednesday at the Žofín economic forum in Prague.
Tweets