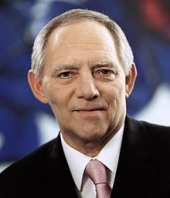 Wolfgang Schauble
age: 77 years

European People's Party

Germany

Federal Minister of Finance of Germany
Related to
Ranking among leaders of her/his own ...
Leader's Positon on Wholeads' Map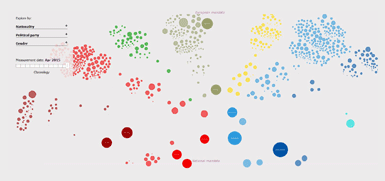 Click the image to identify a leader's position on Map
8.98
/10

9.18
/10

8.77
/10

% OF ALL SEARCHES/ MENTIONS
0.0781

Click on tabs to turn off individual graphs
Click to come back and forth on graph
Latest news about a leader
Cyprus Remains in EU's Orbit
Saturday, December 21, 2019 08:01:00 AM
When the German finance minister, Wolfgang Schäuble, said that Cyprus was not of systemic importance for the eurozone which was why there was no need to hurry bailing the Mediterranean island out, he probably had in mind only that if the country defaulted or left the eurozone that would have not shaken the zone of the common currency.
Chronicle of a foretold blackmail
Saturday, December 21, 2019 07:15:00 AM
On May 6 German magazine Der Spiegel published an article under the title Greece Considers Exit from Eurozone. The magazine relies on government sources in Berlin and even cites a document taken directly out of Finance Minister Wolfgang Schäuble's briefcase.
Wolfgang Schäuble: Not Adopting the FTT Endangers the European Democracy
Saturday, December 21, 2019 07:15:00 AM
The Financial Transaction Tax (FTT) ensures that we have learnt the lessons from the banking crisis. Unless we accelerate the work on improving the rules so that they are adequate to an environment of globalisation, we will destroy the support for the European integration and that will be the end of our democracy.
Tweets
Sorry, no tweets available for this leader