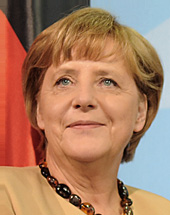 Angela Merkel
age: 65 years

European People's Party

Germany

Chancellor of Germany
Related to
Ranking among leaders of her/his own ...
Leader's Positon on Wholeads' Map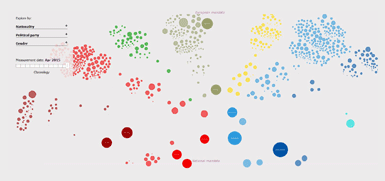 Click the image to identify a leader's position on Map
9.98
/10

9.98
/10

10.00
/10

% OF ALL SEARCHES/ MENTIONS
7.0299

Click on tabs to turn off individual graphs
Click to come back and forth on graph
Latest news about a leader
US and Spanish deaths surge as world virus toll breaks 50,000
Friday, April 03, 2020 05:47:00 PM
"It's hard," she told AFP at her home in Madrid. "He grabs your finger, the poor little thing and holds on to the plastic, not on to you." The virus has also not spared world leaders. German Chancellor Angela Merkel left her Berlin home for the first time in almost two weeks on Friday after she was....
Mother of all problems: The return of crisis manager Merkel
Tuesday, March 24, 2020 01:01:00 PM
Not long ago, policy wonks in Berlin were convinced that the greatest favour Angela Merkel could do her country would be to immediately announce her departure and pave the way for one of her aspiring successors. Now, many Germans hope that Merkel will continue to lead the fight against the....
Germany unveils €750bn rescue package
Tuesday, March 24, 2020 05:54:00 AM
The German government vowed to tackle the coronavirus crisis with "all its strength" as it abandoned its constitutional pledge to balance its budget. By video conference from self-isolation, Chancellor Angela Merkel approved plans to take on billions of euros in new debt as part of an unprecedented....
Europe Has Good Reasons to Throw Fiscal Caution To The Wind
Monday, March 23, 2020 05:07:00 PM
As if to underline the seriousness of the current coronavirus outbreak, the German government had indicated on Sunday that Chancellor Angela Merkel would quarantine herself, after her personal doctor was found to have been infected by the virus. Germany's decision to go ahead with its giant stimulus....
Tweets
Sorry, no tweets available for this leader