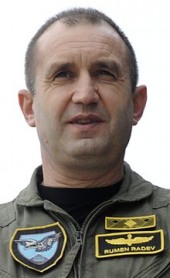 Rumen Radev
age: 55 years

Party of European Socialists
Bulgaria

President of Bulgaria
Related to
Ranking among leaders of her/his own ...
Leader's Positon on Wholeads' Map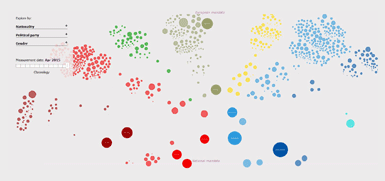 Click the image to identify a leader's position on Map
9.01
/10

8.87
/10

8.91
/10

% OF ALL SEARCHES/ MENTIONS
0.0822

Click on tabs to turn off individual graphs
Click to come back and forth on graph
Latest news about a leader
President Radev Confers with Turkish Counterpart Erdogan on NATO Summit Sideline...
Thursday, July 12, 2018 05:52:00 PM
Brussels, July 12 (BTA Correspondent Nikolay Jeliazkov) - President Rumen Radev has conferred with his Turkish counterpart Recep Tayyip Erdogan on the sidelines of the NATO Summit in Brussels on Thursday. Radev described to Bulgarian journalists his meeting with Erdogan as interesting and productive.
Can Russia Use Energy To Renew Its Grip On Bulgaria? – OpEd
Saturday, June 02, 2018 07:35:00 AM
Now Borissov's third cabinet is gearing up to revive the Belene project after tabling a motion in parliament to lift the 2012 moratorium on the plant's construction. Meanwhile, Bulgarian President Rumen Radev, who won the 2016 elections while vocally supporting a warming of relations with Russia and....
Bulgarian President Wants Good Old Days Back in Relations With Russia
Monday, May 28, 2018 04:38:00 PM
Bulgaria intends to contribute to the dialogue between the EU and Russia. This was stated by President Rumen Radev today in Sochi, where he arrived for talks with Vladimir Putin. Radev invited the Russian leader to visit Bulgaria this year and noted that his aim is to restore the past level of relations between the two countries.
Radev implores Moscow to resurrect 'Bulgarian Stream' pipeline
Tuesday, May 22, 2018 08:40:00 AM
Bulgarian President Rumen Radev used the first day of an official trip to Moscow on Monday (21 May) to try and resurrect plans for a pipeline that would bring gas directly from Russia to Bulgaria's Black Sea coast, after it was cancelled in 2014. Radev was initially received yesterday by Russian....
Tweets