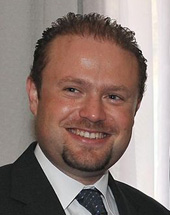 Joseph Muscat
age: 44 years

Party of European Socialists

Malta

Prime Minister of Malta
Related to
Ranking among leaders of her/his own ...
Leader's Positon on Wholeads' Map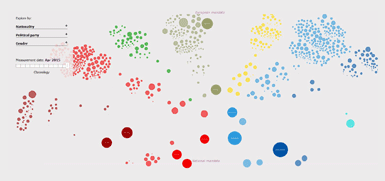 Click the image to identify a leader's position on Map
9.73
/10

9.71
/10

9.69
/10

% OF ALL SEARCHES/ MENTIONS
0.7122

Click on tabs to turn off individual graphs
Click to come back and forth on graph
Latest news about a leader
PM in Bulgaria for summit with emphasis on Balkan countries
Thursday, May 17, 2018 02:32:00 PM
Prime Minister Joseph Muscat is in Bulgaria to attend a summit which aims, among other issues, to tackle the European Union vision for countries of the Western Balkan region. This summit is being held at a time when Bulgaria holds the Presidency of the Council of the European Union.
Updated | Bottle return scheme consultation period extended
Tuesday, May 15, 2018 04:12:00 PM
The consultation period on the proposed plastic bottle return scheme has been extended from 4 June till the end of June, Prime Minister Joseph Muscat said today, as he highlighted his hopes that an agreement could be reached on the matter. Muscat, who was visiting the Farsons brewery on the occasion....
Journalists' committee asks PM to drop Daphne libel
Friday, May 04, 2018 08:29:00 AM
The Committee to Protect Journalists (CPJ) on Thursday asked Prime Minister Joseph Muscat to drop his libel lawsuit against murdered journalist Daphne Caruana Galizia. The New York-based CPJ is a non-profit organisation made up of around 40 experts who seek to promote press freedom worldwide.
Daphne Project: MEPs and authors crank up pressure on Maltese authorities
Thursday, April 19, 2018 08:36:00 PM
Malta's government has been told to take urgent action to implement EU anti-money laundering rules, as MEPs rang the alarm about the dangers for journalists investigating financial crime following the murder of The pressure intensified as the country's prime minister, Joseph Muscat, attended the....
Tweets