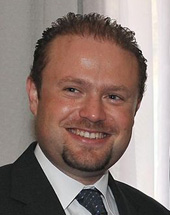 Joseph Muscat
age: 45 years

Party of European Socialists

Malta

Prime Minister of Malta
Related to
Ranking among leaders of her/his own ...
Leader's Positon on Wholeads' Map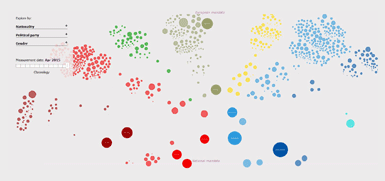 Click the image to identify a leader's position on Map
9.73
/10

9.71
/10

9.69
/10

% OF ALL SEARCHES/ MENTIONS
0.7122

Click on tabs to turn off individual graphs
Click to come back and forth on graph
Latest news about a leader
PM Muscat says Brexit deal shows 'flexibility, goodwill'
Saturday, October 19, 2019 06:22:00 AM
Prime Minister Joseph Muscat said he was satisfied with the Brexit deal, which "demonstrates flexibility and goodwill on both sides", and defines a temporary mechanism replacing the backstop in Northern Ireland. "This will allow the Northern Ireland assembly to decide whether to continue....
Joseph Muscat disappointed over EU's lack of decision on Albania and North Macedonia
Friday, October 18, 2019 04:48:00 PM
Prime Minister Joseph Muscat has expressed his regret that the European Council failed to agree on the opening of negotiations with North Macedonia and Albania regarding membership, instead opting to reschedule the decision to early next year. EU leaders struggled past midnight in a tense debate....
Watch: Prime Minister Muscat satisfied with latest Brexit developments
Thursday, October 17, 2019 09:20:00 PM
In Brussels this evening European leaders voted unanimously in favor of the agreement reached between the United Kingdom and the European Commission. Prime Minister Joseph Muscat reacted positively to this development saying that he was satisfied with goodwill and flexibility on both sides.
Tweets
Sorry, no tweets available for this leader