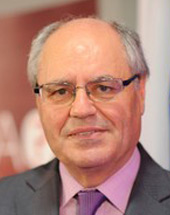 Edward Scicluna
age: 71 years

Party of European Socialists

Malta

Finance Minister of Malta
Related to
Ranking among leaders of her/his own ...
Leader's Positon on Wholeads' Map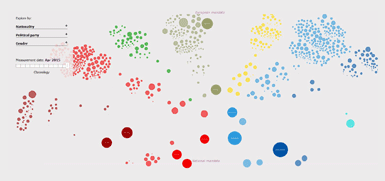 Click the image to identify a leader's position on Map
8.10
/10

8.15
/10

7.80
/10

% OF ALL SEARCHES/ MENTIONS
0.0276

Click on tabs to turn off individual graphs
Click to come back and forth on graph
Latest news about a leader
Finance Minister welcomes European Commission's economic forecast
Friday, May 04, 2018 05:08:00 AM
Minister for Finance Edward Scicluna has welcomed the latest European Commission 2018 Spring Forecast, published today, which expects Malta's strong economic growth and the current account and budget balance surpluses to be sustained over the forecast period.
EU's digital tax focus should be global, not regional - Edward Scicluna
Saturday, April 28, 2018 09:00:00 PM
European Union policymakers should focus on reaching a multilateral agreement on a digital tax for giants such as Google or Amazon rather than trying to go it alone, Finance Minister Edward Scicliuna has said. Prof. Scicluna told EU member states' economy and finance ministers that Malta preferred a....
Malta would have a surplus even without the IIP scheme, Finance Minister claims
Monday, April 09, 2018 01:20:00 PM
Malta would have registered a budgetary surplus even without the cash-for-passports scheme, Finance Minister Edward Scicluna said on Monday. Addressing a meeting between MEUSAC and social partners, Prof. Scicluna said that preliminary economic indications showed that the country's consolidated fund....
Interview: 'No more corruption now than before,' says Edward Scicluna
Sunday, March 25, 2018 05:21:00 PM
Finance Minister Edward Scicluna says there is no more corruption now than there was before and defends the regulatory institutions in the wake of the arrest of the Pilatus Bank chairman in the US. Interview by Anthony Manduca. The Malta Country Report 2018 certainly presents a robust picture of the Maltese economy.
Corporate tax evasion scheme is a 'compromise that suits Malta'
Wednesday, March 14, 2018 09:30:00 PM
An EU plan to tackle corporate tax evasion was a compromise that suited Malta, Finance Minister Edward Scicluna told the Times of Malta. The European Council yesterday reached an agreement on proposals aimed at tackling what is known as aggressive tax planning.
Tweets