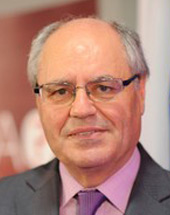 Edward Scicluna
age: 72 years

Party of European Socialists

Malta

Finance Minister of Malta
Related to
Ranking among leaders of her/his own ...
Leader's Positon on Wholeads' Map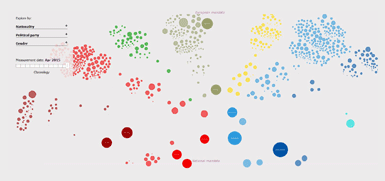 Click the image to identify a leader's position on Map
8.10
/10

8.15
/10

7.80
/10

% OF ALL SEARCHES/ MENTIONS
0.0276

Click on tabs to turn off individual graphs
Click to come back and forth on graph
Latest news about a leader
Today's front pages - October 21, 2018
Sunday, October 21, 2018 08:45:00 AM
These are the main stories in Sunday's newspapers. The Sunday Times of Malta speaks to Finance Minister Edward Scicluna who says Monday's Budget will help families "adjust to a fast growing economy and enjoy its fruits". In another story, the newspaper says a rescue vessel held in Malta since July has been finally allowed to set off .
Question time: Budget 2019
Saturday, October 20, 2018 08:21:00 AM
Aaron Farrugia, Parliamentary Secretary for European Funds and Social Dialogue. When this government came to office in 2013, one of the immediate actions of my colleague Edward Scicluna was to unshackle Malta out of the "excessive deficit procedure" imposed on us by the European Commission the previous year.
[WATCH[ Edward Scicluna says European Commissioner never raised threat of binding order
Wednesday, October 03, 2018 03:44:00 PM
Edward Scicluna has expressed disappointment at what he described as the "unfair" treatment meted out against Malta by European Justice Commissioner Vera Jourova. The Finance Minister took umbrage at the fact that Jourova spoke to the Financial Times on matters she did not even raise during two face-to-face meetings.
"Ongoing campaign to damage Malta's reputation" – Minister Edward Scicluna
Wednesday, October 03, 2018 02:40:00 PM
Finance Minister Edward Scicluna has spoken about an ongoing campaign in the foreign media with the aim of damaging Malta's reputation in the financial services sector. Professor Scicluna was replying to journalists' questions in connection with the report in the Financial Times , in which European....
Tweets