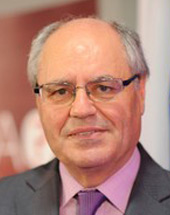 Edward Scicluna
age: 73 years

Party of European Socialists

Malta

Finance Minister of Malta
Related to
Ranking among leaders of her/his own ...
Leader's Positon on Wholeads' Map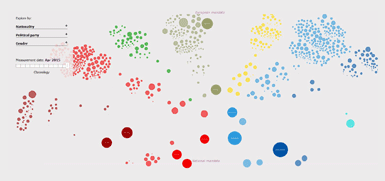 Click the image to identify a leader's position on Map
8.10
/10

8.15
/10

7.80
/10

% OF ALL SEARCHES/ MENTIONS
0.0276

Click on tabs to turn off individual graphs
Click to come back and forth on graph
Latest news about a leader
Scicluna: Malta in favour of EU COVID package, but cannot be burdened unfairly
Wednesday, June 03, 2020 01:21:00 PM
Malta is "in principle" favour of the EU's COVID-19 rescue package, but it wants to ensure it is not burdened unfairly by the measures to raise rescue funds, such as harmonised taxes, finance minister Edward Scicluna said. Malta could receive close to €1 billion in funds to help the economy recover from the impact of the pandemic.
MCESD and Government meet to discuss forthcoming recovery budget
Tuesday, June 02, 2020 10:39:00 PM
The Minister for Finance and Financial Services, Professor Edward Scicluna, together with the Minister at the OPM, Dr Carmelo Abela, met social partners MCESD in preparation for the recovery budget that will be announced next Monday, 8th June. Minister Abela urged representatives of employers and....
Minister Scicluna reacts to EU Commission's recovery package
Wednesday, May 27, 2020 07:39:00 PM
Minister for Finance Professor Edward Scicluna has reacted to the EU Commission's announced recovery package and stated that the danger for Malta is that the Government will have to revert to taxing companies under a formula that has been drawn up based on European countries and not according to the regulations of each individual country.
No 5G testing is being carried out in Malta, Finance Minister says
Monday, May 25, 2020 10:24:00 PM
No 5G technology tests are currently being carried out in Malta, Finance Minister Edward Scicluna said. He was replying to a parliamentary question by PD MP Godfrey Farrugia, who asked which town or village had been chosen, in line with a request by the European Commission, for 5G testing.
"If the country keeps on as it is, the government won't have to raise taxes "
Thursday, May 21, 2020 09:49:00 PM
Finance Minister Edward Scicluna said that Government's increased expenditure this year was justified because it would save jobs and prevent the collapse of various industries. Speaking on the program Dissett, Minister Scicluna intimated that if Malta continued with a prudent economic plan, there....
Tweets
Sorry, no tweets available for this leader