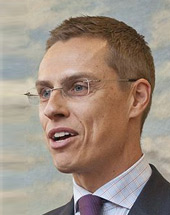 Alexander Stubb
age: 50 years

European People's Party

Finland

Vice-President of the EIB Management Committee
Related to
Ranking among leaders of her/his own ...
Leader's Positon on Wholeads' Map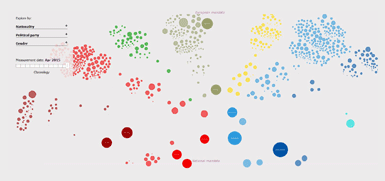 Click the image to identify a leader's position on Map
9.29
/10

9.25
/10

9.23
/10

% OF ALL SEARCHES/ MENTIONS
0.1494

Click on tabs to turn off individual graphs
Click to come back and forth on graph
Latest news about a leader
I say Europe, you say…? Interview with Marianne Thyssen
Thursday, November 29, 2018 03:36:00 PM
I say Europe you say..? Peace, freedom, good living standards, protection without protectionism. You have been nominated by Alexander Stubb and his question was: Marianne, you had a fantastic career in Belgian and European politics. You have been a role model for many of us in the EPP.
Manfred Weber is a European Commission head candidate
Thursday, November 08, 2018 08:03:00 PM
Thus, a 46-year-old Manfred Weber won a EPP vote victory inside the EPP, bypassing another candidate, former Finnish Prime Minister Alexander Stubb. Now Manfred Weber will be a rival to the candidate of the Social Democrats, the former Dutch Foreign Minister Frans Timmermans for the post of head of the European Commission.
Weber wins by a landslide to clinch EPP Spitzenkandidat position
Thursday, November 08, 2018 07:09:00 PM
Photo credit: EPP Group The European People's Party has selected Manfred Weber as its candidate for Europe's top job, as the German MEP secured a 79.2 percent lead over rival Alexander Stubb at the party's congress in Helsinki on Thursday. After a hard-fought five-week-long fight, Weber racked up 492 of the 619 votes.
Tweets