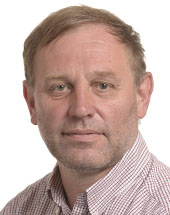 Bart Staes
age: 60 years

European Green Party

Belgium

Member of the European Parliament
Related to
Ranking among leaders of her/his own ...
Leader's Positon on Wholeads' Map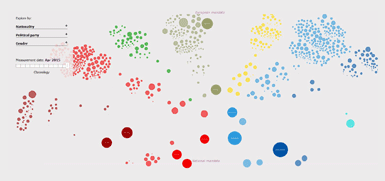 Click the image to identify a leader's position on Map
8.72
/10

8.69
/10

8.62
/10

% OF ALL SEARCHES/ MENTIONS
0.0534

Click on tabs to turn off individual graphs
Click to come back and forth on graph
Latest news about a leader
MEPs join resistance against Hambacher forest clearing
Tuesday, October 02, 2018 05:08:00 PM
Left MEPs are urging the European Commission and German Minister President Laschet to prevent the cutting of the Hambacher Forest in North Rhine Westphalia MEPs Anja Hazekamp Cornelia Ernst Stefan Eck and Bart Staes wrote to Minister President Laschet expressing concerns over the planned clearing of the last remaining part of the Hambacher Forest.
MEPs put pressure on Commission to take position on Czech PM fraud case
Friday, September 14, 2018 11:37:00 AM
The budget control committee discussed the Babiš case on 11 September. It became part of the agenda after being added at the last moment by Belgian Green MEP Bart Staes. The move got widespread approval from representatives of all political factions in the European Parliament, including from the....
Q&A on phosphate additives in kebab meat
Monday, August 27, 2018 05:05:00 PM
On Wednesday 13 December, the European Parliament will vote on an objection to Commission proposals that would allow phosphates to be used as additives in products such as donor kebabs. The objection, from Greens/EFA MEP Bart Staes and the S&D's Christel Schaldemose, is designed to protect public health.
Tweets
Emprise retweeted
Fri Nov 09 17:16:31 +0000 2018
@kristofcalvo Gewoon het standpunt overgenomen van uw collega Bart Staes uit 2014. Geen eigen visie/standpunt op de dag va…
Fri Nov 09 13:23:50 +0000 2018
@kristofcalvo Gewoon het standpunt overgenomen van uw collega Bart Staes uit 2014. Geen eigen visie/standpunt op de… https://t.co/X3dpESre1s