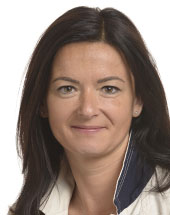 Tanja Fajon
age: 48 years

Party of European Socialists

Slovenia

MEP - Vice-Chair of the EP PES Group
Related to
Ranking among leaders of her/his own ...
Leader's Positon on Wholeads' Map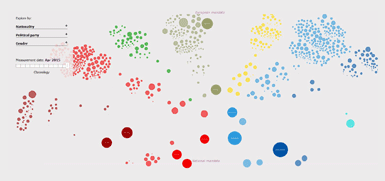 Click the image to identify a leader's position on Map
8.28
/10

6.72
/10

8.85
/10

% OF ALL SEARCHES/ MENTIONS
0.0322

Click on tabs to turn off individual graphs
Click to come back and forth on graph
Latest news about a leader
Concerns over media freedoms raised at EU-Serbia SAPC meeting
Thursday, October 31, 2019 08:11:00 PM
BELGRADE – Intimidation of journalist cannot take place in a country that aspires to become an EU member, stated MEP Tanja Fajon (S&D) at the eleventh meeting of Serbia-EU Stabilisation and Association Parliamentary Committee. Fajon, who is the new Chair of the EP Delegation to EU-Serbia SAPC,....
Tanja Fajon: "If we lose Schengen, we will lose the European project"
Wednesday, September 25, 2019 06:58:00 PM
Six Schengen countries - Austria, Denmark, France, Germany, Norway and Sweden - have had internal border checks in place due to exceptional circumstances since 2015, although the current limit is two years. Parliament wants to allow the temporary reintroduction of border controls only as a measure of last resort.
Hungary or Slovenia – Who will give the next enlargement Commissioner?
Monday, August 05, 2019 12:24:00 PM
Prime Minister of Slovenia Marjan Šarec nominated Janez Lenarčič, Head of the Mission of Slovenia to European Union, as the new Commissioner. Member of the European Parliament from Slovenia Tanja Fajon believes he would maintain strong support for the Western Balkans' accession to the EU.
Tweets
Sorry, no tweets available for this leader