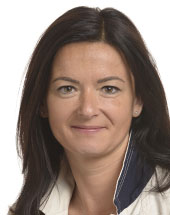 Tanja Fajon
age: 48 years

Party of European Socialists

Slovenia

MEP - Vice-Chair of the EP PES Group
Related to
Ranking among leaders of her/his own ...
Leader's Positon on Wholeads' Map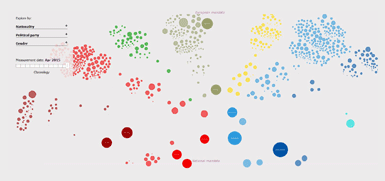 Click the image to identify a leader's position on Map
8.28
/10

6.72
/10

8.85
/10

% OF ALL SEARCHES/ MENTIONS
0.0322

Click on tabs to turn off individual graphs
Click to come back and forth on graph
Latest news about a leader
EU visa free regime for Serbia and Macedonia endangered
Saturday, December 21, 2019 08:47:00 AM
and Macedonia because of the influx of immigrants applying for asylum in EU member states, particularly in Belgium and Sweden. The warning was addressed by Tanja Fajon, European Parliament's Rapporteur on visa liberalisation for the Western Balkans, in an interview with the Belgrade-based Vecernje Novosti daily on May 7th.
Concerns over media freedoms raised at EU-Serbia SAPC meeting
Thursday, October 31, 2019 08:11:00 PM
BELGRADE – Intimidation of journalist cannot take place in a country that aspires to become an EU member, stated MEP Tanja Fajon (S&D) at the eleventh meeting of Serbia-EU Stabilisation and Association Parliamentary Committee. Fajon, who is the new Chair of the EP Delegation to EU-Serbia SAPC,....
Tweets
Sorry, no tweets available for this leader