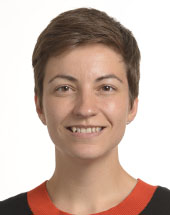 Ska Keller
age: 37 years

European Green Party

Germany

MEP - Co-Chair of the Greens/EFA EP group
Related to
Ranking among leaders of her/his own ...
Leader's Positon on Wholeads' Map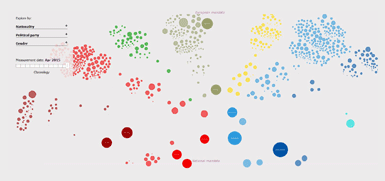 Click the image to identify a leader's position on Map
8.35
/10

6.59
/10

9.01
/10

% OF ALL SEARCHES/ MENTIONS
0.0354

Click on tabs to turn off individual graphs
Click to come back and forth on graph
Latest news about a leader
EU elections: People to look out for
Tuesday, May 28, 2019 05:48:00 PM
Image copyright AFP/REU/EPA Image caption Ska Keller of the European Greens, Katarina Barley of the Socialists and Democrats and ex-Italy Prime Minister Silvio Berlusconi. A dictator's granddaughter, a controversial Brexiteer and a young Pirate - the last batch of MEPs included some memorable characters, and the new intake may be just as colourful.
Surfing the Green Wave in Europe: The new kingmakers
Monday, May 27, 2019 01:55:00 PM
Ska Keller and Bas Eickhout | Photo credit: European Parliament Audiovisual Campaigning on a platform of climate action and social justice, the Greens appear to have struck a nerve, particularly with younger voters, on the urgency of climate change and they expressed their delight at the issue now being "taken seriously.
The Latest: Austria's Kurz "invigorated" by projected win
Sunday, May 26, 2019 10:36:00 PM
Early projections Sunday suggest the Greens will secure 71 seats in the 751-seat parliament, up from 52 seats five years ago. The Greens appear to have done well in France, Germany and Ireland. The Greens co-leader in the assembly, Ska Keller, says "the green wave has really spread all over Europe and for us that is a fantastic result.
Tweets