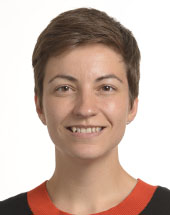 Ska Keller
age: 36 years

European Green Party

Germany

MEP - Co-Chair of the Greens/EFA EP group
Related to
Ranking among leaders of her/his own ...
Leader's Positon on Wholeads' Map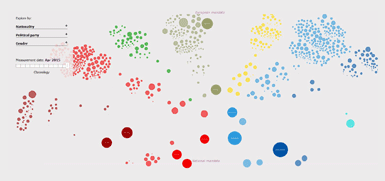 Click the image to identify a leader's position on Map
8.35
/10

6.59
/10

9.01
/10

% OF ALL SEARCHES/ MENTIONS
0.0354

Click on tabs to turn off individual graphs
Click to come back and forth on graph
Latest news about a leader
EU needs more money to tackle future challenges
Friday, February 23, 2018 06:08:00 PM
Commenting on today's informal summit of EU Heads of State and Government, Ska Keller , President of the Greens/EFA Group in the European Parliament, said: "A strong European Union needs more money to tackle its future challenges and invest in education and climate change.
Ska Keller's extraordinary Bulgarian experience reverberates in Brussels
Tuesday, February 13, 2018 05:15:00 AM
The presidents of the European Commission and Parliament have personally expressed support to Ska Keller, co-president of the GREEN/EFA group in the European Parliament, following her extraordinary and unpleasant experience in Bulgaria, the country that holds the rotating EU Presidency.
Greens in the EP are not Happy with the "Green" Borisov
Thursday, January 18, 2018 12:24:00 PM
Green party co-chairman of the European Parliament, Ska Keller , has expressed her lack of confidence in the "guarantees" that Prime Minister Boyko Borissov (self declared "green man") gave yesterday in the Strasbourg plenary that only a second lift will be made in Pirin and will not allow to put "no tile anymore".
EU parliament calls for ban on electric pulse fishing
Thursday, January 18, 2018 06:39:00 AM
Philippe Lamberts and Ska Keller, who head the Greens bloc in the European Parliament, display a placard against pulse fishing which involves dragging electrically-charged lines just above the seabed to shock low-lying marine life into trawling nets (AFP Photo/FREDERICK FLORIN) Strasbourg (France)....
Tweets