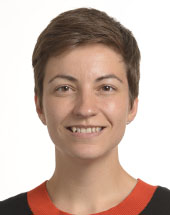 Ska Keller
age: 36 years

European Green Party

Germany

MEP - Co-Chair of the Greens/EFA EP group
Related to
Ranking among leaders of her/his own ...
Leader's Positon on Wholeads' Map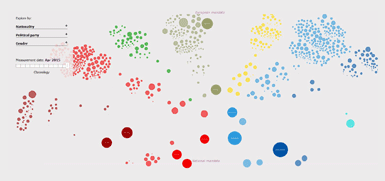 Click the image to identify a leader's position on Map
8.35
/10

6.59
/10

9.01
/10

% OF ALL SEARCHES/ MENTIONS
0.0354

Click on tabs to turn off individual graphs
Click to come back and forth on graph
Latest news about a leader
EU must reject Trump's "every man for himself" approach
Wednesday, March 14, 2018 11:59:00 AM
The European Parliament is today debating US President Trump's decision to impose tariffs on steel and aluminium. Greens/EFA co-president Ska Keller comments: "Trump isn't just threatening trade tariffs, he wants to tear up the entire international order.
Judicial reform in Poland - quote from Ska Keller
Thursday, March 01, 2018 03:18:00 PM
The planned reform of the judiciary in Poland is a "serious breach of the rule of law", according to the majority of MEPs. The European Parliament voted today on a resolution on the European Commission's decision to activate Article 7 for Poland. The text calls on the EU Heads of State and....
EU needs more money to tackle future challenges
Friday, February 23, 2018 06:08:00 PM
Commenting on today's informal summit of EU Heads of State and Government, Ska Keller , President of the Greens/EFA Group in the European Parliament, said: "A strong European Union needs more money to tackle its future challenges and invest in education and climate change.
Ska Keller's extraordinary Bulgarian experience reverberates in Brussels
Tuesday, February 13, 2018 05:15:00 AM
The presidents of the European Commission and Parliament have personally expressed support to Ska Keller, co-president of the GREEN/EFA group in the European Parliament, following her extraordinary and unpleasant experience in Bulgaria, the country that holds the rotating EU Presidency.
Tweets

Fri May 18 09:07:36 +0000 2018
@EASO Why are you talking to me? Talk to Ska Keller who made the quetion to Commision. I am a reporter.

Sun May 13 16:59:52 +0000 2018
What's On Tap - Keller (@WOT_Keller): Avery IPA (@AveryBrewingCo) is on, replacing Ska Decadent Imperial IPA (@skabrewing)