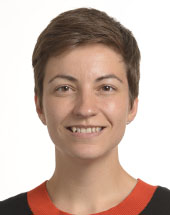 Ska Keller
age: 36 years

European Green Party

Germany

MEP - Co-Chair of the Greens/EFA EP group
Related to
Ranking among leaders of her/his own ...
Leader's Positon on Wholeads' Map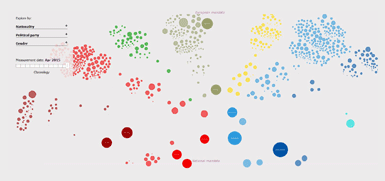 Click the image to identify a leader's position on Map
8.35
/10

6.59
/10

9.01
/10

% OF ALL SEARCHES/ MENTIONS
0.0354

Click on tabs to turn off individual graphs
Click to come back and forth on graph
Latest news about a leader
Romania: Police violence against peaceful protestors
Monday, August 13, 2018 01:34:00 AM
Following the recent events in Romania, Greens/EFA Co-Presidents Ska Keller and Philippe Lamberts comment: "The use of violence by the Romanian police against peaceful protestors is unacceptable. We stand with all those Romanians inside the country and coming from the diaspora who fight for democracy and against corruption.
Poland: European Commission begins infringement proceedings
Monday, July 02, 2018 05:43:00 PM
On the announcement that the European Commission will begin infringement proceedings against Poland, Ska Keller , Co-President of the Greens/EFA Group in the European Parliament, comments: "I welcome that the European Commission is responding to our call for the Polish government to move away from its anti-democratic judicial reforms.
Tweets