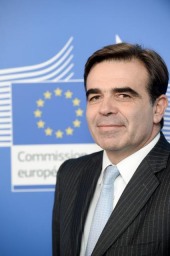 Margaritis Schinas
age: 56 years

European People's Party

Greece

EC Chief Spokesperson - Deputy-Director General DG COMM
Related to
Ranking among leaders of her/his own ...
Leader's Positon on Wholeads' Map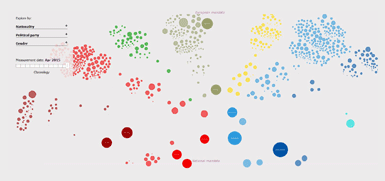 Click the image to identify a leader's position on Map
9.38
/10

8.79
/10

9.55
/10

% OF ALL SEARCHES/ MENTIONS
0.1956

Click on tabs to turn off individual graphs
Click to come back and forth on graph
Latest news about a leader
Daily News 19 / 07 / 2018
Thursday, July 19, 2018 03:07:00 PM
(For more information: Margaritis Schinas Tel.: +32 229 60524) Procédures d'infraction du mois de juillet: la Commission prend des mesures en vue d'une mise en uvre complète, correcte et en temps utile du droit de l'Union dans l'intérêt des citoyens et des entreprises.
EU takes anti-Trump trade show to China and Japan
Saturday, July 14, 2018 09:03:00 AM
Their Asian tour comes as the EU -- which, with 28 countries and 500 million people is the world's biggest single market -- tries to forge alliances in the face of the protectionism of Trump's "America First" administration. European Commission spokesman Margaritis Schinas said the "landmark" Japan....
EU denies 'insulting' claim Juncker was drunk at summit Sky News
Saturday, July 14, 2018 02:00:00 AM
Video: Juncker stumbles at NATO summit. Commission spokesman Margaritis Schinas said it was "more than tasteless" for the press to write "insulting headlines by exploiting President Juncker's pain". "I don't think this is elegant and I don't think this is fair," he added.
Little sympathy for Mrs May's meltdown in Brussels
Tuesday, July 10, 2018 06:40:00 AM
Asked if the departures were a problem for the EU as negotiations loom, Margaritis Schinas, the Commission's chief spokesperson, said: "Not for us. We are here to work." He went on: "I think it matters a lot for the UK side because this is the person [Mr Davis] that would be the counterpart to our chief negotiator, and I think it matters a lot.
Tweets

Thu Aug 09 09:45:14 +0000 2018
Πως σχολιάζει ο Μαργαρίτης Σχοινάς τα σενάρια για το πολιτικό του μέλλον https://t.co/9ACNdMV1bY https://t.co/G44thGF3Cb