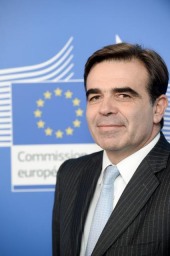 Margaritis Schinas
age: 56 years

European People's Party

Greece

EC Chief Spokesperson - Deputy-Director General DG COMM
Related to
Ranking among leaders of her/his own ...
Leader's Positon on Wholeads' Map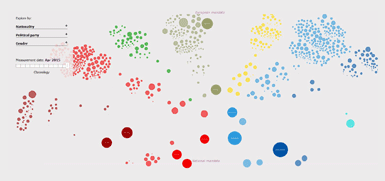 Click the image to identify a leader's position on Map
9.38
/10

8.79
/10

9.55
/10

% OF ALL SEARCHES/ MENTIONS
0.1956

Click on tabs to turn off individual graphs
Click to come back and forth on graph
Latest news about a leader
European Commission closely monitors situation around Assange
Thursday, April 11, 2019 06:51:00 PM
Chief Spokesperson for the European Commission Margaritis Schinas highlighted that the European Union will be following closely the case over WikiLeaks founder Julian Assange. "As a general rule, we will not improvise a position on events that are unfolding since we have taken the podium.
EU is 'fully prepared' for no-deal Brexit – Commission
Wednesday, April 10, 2019 05:28:00 PM
The European Union is ready and not afraid of a no-deal Brexit, a spokesman for the European Commission said on Wednesday. Margaritis Schinas made the statement ahead of a summit of EU leaders devoted to deciding on Britain's exit from the bloc, Reuters said.
European Commission paves way for 1bn euro tranche to Greece
Wednesday, April 03, 2019 08:00:00 PM
European Commission spokesman Margaritis Schinas announced today that the Enhanced Surveillance Report on Greece confirmed that all agreed reforms have been implemented and was approved by the Commissioners. «The Commission has approved the update of the second enhanced surveillance report for....
E.U. says it needs a Brexit 'yes' from U.K. parliament
Thursday, March 28, 2019 03:10:00 PM
The European Union's executive said on March 28 that if Britain fails to ratify its divorce agreement this week, Brexit will only postponed until April 12 by which time London must inform the bloc of its plans. European Commission spokesman Margaritis Schinas was commenting on indicative votes in the U.
Tweets