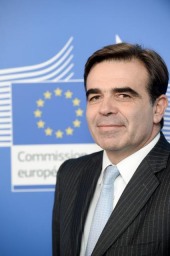 Margaritis Schinas
age: 57 years

European People's Party

Greece

EC Chief Spokesperson - Deputy-Director General DG COMM
Related to
Ranking among leaders of her/his own ...
Leader's Positon on Wholeads' Map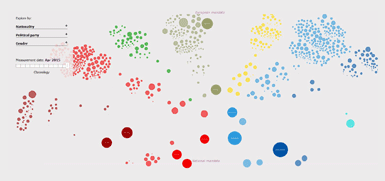 Click the image to identify a leader's position on Map
9.38
/10

8.79
/10

9.55
/10

% OF ALL SEARCHES/ MENTIONS
0.1956

Click on tabs to turn off individual graphs
Click to come back and forth on graph
Latest news about a leader
Von der Leyen changes controversial title for migration portfolio
Monday, November 18, 2019 08:57:00 AM
Incoming European Commission President, Ursula von der Leyen, has changed the title of her migration commissioner from "Protecting our European Way of Life" following criticism it had far-right connotations. Greece's Margaritis Schinas was tapped to take over the portfolio when von der Leyen takes charge of the Commission next month.
Von der Leyen changes contentious portfolio names after backlash
Friday, November 15, 2019 01:40:00 PM
Ursula von der Leyen | Photo credit: European Parliament Audiovisual European Commission President-elect Ursula von der Leyen has agreed to change some of the controversial titles of dossiers allocated in her new executive. The portfolio of Margaritis Schinas will be changed to 'Promoting our....
Next EU Commission VP Schinas Declares Brussels' Main Priority is Migration
Thursday, November 14, 2019 05:27:00 PM
VP of the European Commission Margaritis Schinas. File photo. Margaritis Schinas, the next Vice President of the European Commission, said on Thursday that a new, integrated, coherent and sustainable European policy on handling refugees and migrants will be the main priority for the von der Leyen administration.
Commissioner Schinas' portfolio to be renamed
Wednesday, November 13, 2019 05:57:00 PM
EU Commission President-elect Ursula Von der Leyen has decided to rename the portfolio of her migration commissioner, Margaritis Schinas. The new name will be "Promoting the European Way of Life," her spokesman was quoted as saying Wednesday. The previous title, "Protecting our European Way of Life," was accused of having far-right connotations.
Tweets
Sorry, no tweets available for this leader