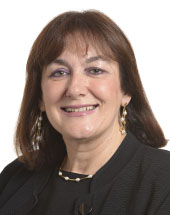 Dubravka Suica
age: 62 years

European People's Party

Croatia

MEP - Vice-Chair of the EP Delegation for relations with Bosnia and Herzegovina and Kosovo
Related to
Ranking among leaders of her/his own ...
Leader's Positon on Wholeads' Map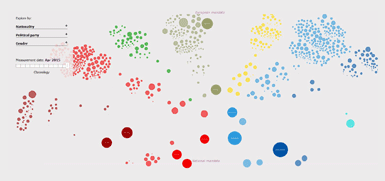 Click the image to identify a leader's position on Map
1.88
/10

4.17
/10

0.53
/10

% OF ALL SEARCHES/ MENTIONS
0.0014

Click on tabs to turn off individual graphs
Click to come back and forth on graph
Latest news about a leader
Croatian Politicians Speaking English: Top Ten Review
Sunday, January 12, 2020 04:37:00 PM
Having a working knowledge of the English language is probably not necessary for all Croatian politicians. But for Damir Krstičević, who negotiates major international arms deals, or Dubravka Šuica, who represents Croatia in the European Parliament, the ability to communicate effectively in English would seem essential.
Dubravka uica: Dubrovnik High-School Teacher to Top Croatian in EU
Saturday, November 30, 2019 05:42:00 PM
November 30, 2019 - Croatia has a new high-ranking member of the European Commission, Dubravka Šuica. Who is she? Dubravka Šuica was born on 20th May 1957 in the city of Dubrovnik. After graduating from high school, she moved to Zagreb, where she majored in English and German at the Faculty of Philosophy at the University in Zagreb.
Šuica: Protecting European Way of Life a Priority of New European Commission
Wednesday, October 30, 2019 05:49:00 PM
ZAGREB, October 30, 2019 - Protecting the European way of life and giving a fresh boost to European democracy are some of the priorities of the new European Commission, said Dubravka Šuica, the Croatian member of the Commission led by President Ursula von der Leyen.
Tweets
Sorry, no tweets available for this leader