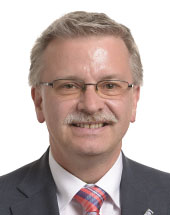 Michael Gahler
age: 60 years

European People's Party

Germany

MEP - Chair of the EP Delegation for relations with the Pan-African Parliament
Related to
Ranking among leaders of her/his own ...
Leader's Positon on Wholeads' Map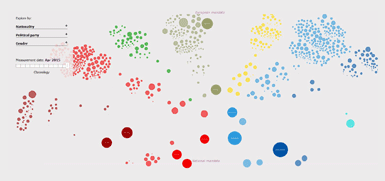 Click the image to identify a leader's position on Map
5.71
/10

3.13
/10

7.34
/10

% OF ALL SEARCHES/ MENTIONS
0.0076

Click on tabs to turn off individual graphs
Click to come back and forth on graph
Latest news about a leader
MEPs and German Ambassador condemn demolition of National Theatre
Sunday, May 17, 2020 10:28:00 PM
TIRANA, May 17 - Members of European Parliament Michael Gahler and David Lega condemned the actions of Albanian authorities and police violence and called on Prime Minister Rama to stop the National Theatre's illegal demolition. "We condemn the authorities action and police violence in Tirana and....
MEP Urges PM Rama to Refrain from Irreparable Damage
Sunday, May 17, 2020 03:27:00 PM
German Member of Parliament, Michael Gahler urged this Sunday Prime Minister Edi Rama to restrain from irreparable damage. This reaction came following the demolition of National Theater, which was considered as illegal by Gahler, who called for the immediate stop of violence against artists and activists.
Minutes - Monday, 3 February 2020 - PE647.040v01-00 - Committee on Foreign Affairs
Tuesday, May 05, 2020 03:38:00 PM
PV\1198253EN.docx 1/12 PE647.040v01-00 EN European Parliament 2019-2024 Committee on Foreign Affairs AFET_PV(2020)0203_1 MINUTES Meeting of 3 February 2020, 15.30-17.30 BRUSSELS The meeting opened at 15.35 on Monday, 3 February 2020, with Michael Gahler presiding. 1. Adoption of agenda AFET_OJ(2020)0203_1 The agenda was adopted.
Tweets
Sorry, no tweets available for this leader