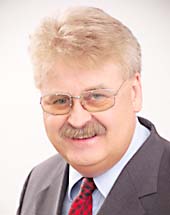 Elmar Brok
age: 72 years

European People's Party

Germany

Member of the European Parliament
Related to
Ranking among leaders of her/his own ...
Leader's Positon on Wholeads' Map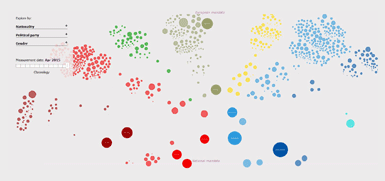 Click the image to identify a leader's position on Map
9.28
/10

8.80
/10

9.48
/10

% OF ALL SEARCHES/ MENTIONS
0.1478

Click on tabs to turn off individual graphs
Click to come back and forth on graph
Latest news about a leader
Brexit News: Merkel's ally warns Britain NOT ready and needs longer transition period
Saturday, March 31, 2018 11:21:00 PM
REUTERS Isabel van Brugen Mrs Merkel's closest ally in the EU's Brexit apparatus has suggested a longer transition period Elmar Brok, a German Christian Democrat, said the agreed 21-month period set out by EU and UK negotiators should not be untouchable like "the Bible", with businesses in both the UK and the EU calling for a smooth transition.
Elmar Brok
Thursday, March 22, 2018 05:42:00 AM
Brok is known as the "father of the house," with 38 years service as an MEP. He's also the father of lucrative parliamentary side jobs (others including liberal leader Guy Verhofstadt continue the tradition today ). Brok was senior vice president for media development at Bertelsmann for seven years from 2004 to 2011 while also an MEP.
Elmar Brok: Macron wants to 'weaken' the European Parliament
Friday, March 02, 2018 01:25:00 PM
EXCLUSIVE / French President Emmanuel Macron wants to "weaken" the European Parliament with his opposition to the Spitzenkandidaten process, European People's Party influential MEP Elmar Brok warned in an interview with EURACTIV.com. Brok, who is a close ally of Chancellor Angela Merkel, said Macron....
Tweets